According to 2019 statistical data, out of the 20.54 million 0-25 years old population of
Thailand, 4.32 million children and teenagers have no access to quality education. Out of the majority of 2.22 million 6-14 years old (G.1-G.9) children, despite receiving the government's free education, 430,000 children or 19.4% are still not in the school system while the rest 1.79 million children in the poor group and 1 million children in the poorest group are facing the risk of leaving the school system.
Objectives of the program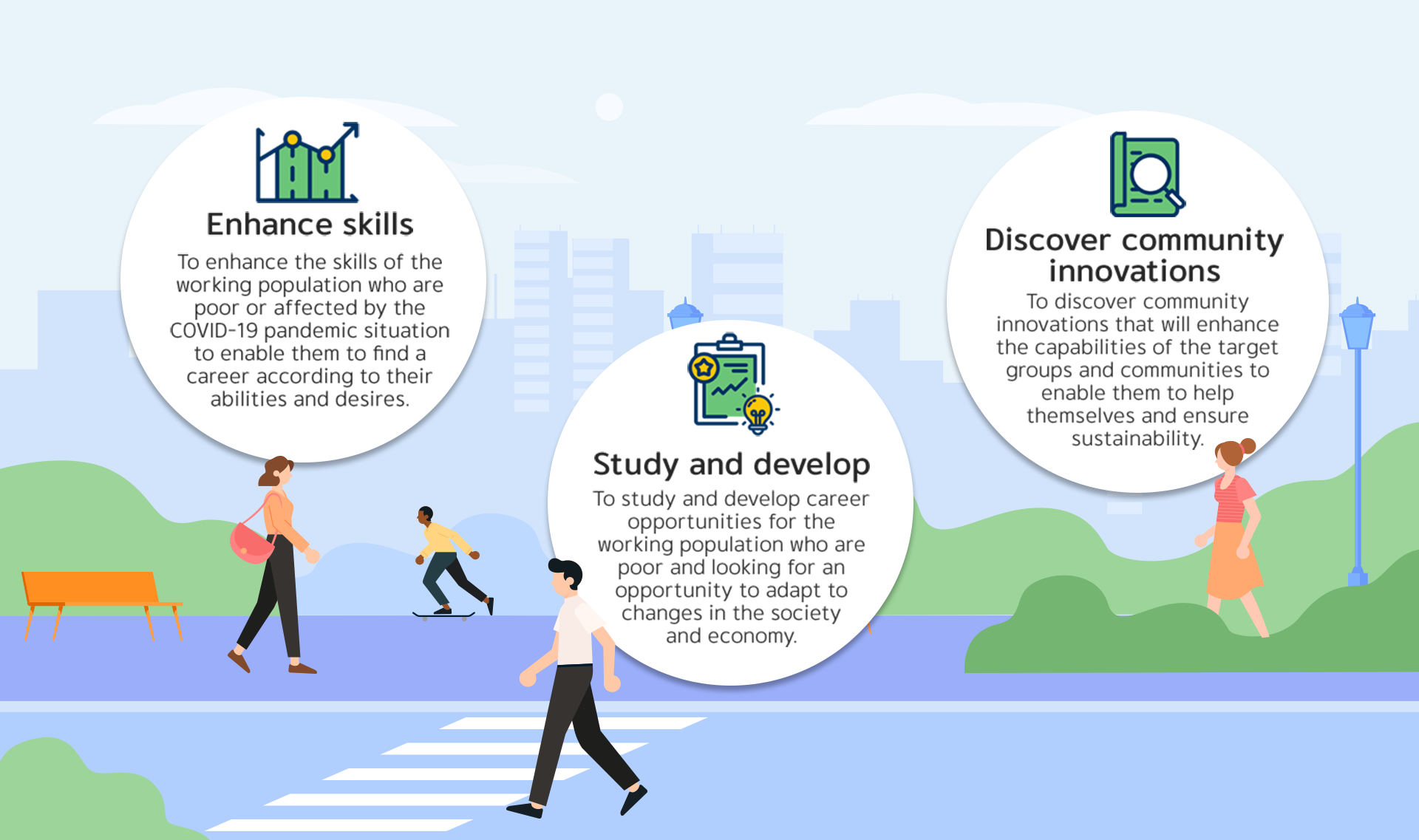 The working population who are poor or looking for an opportunity after recovering from the COVID-19 pandemic situation.
15 years old or older.

Having an education lower than
the mandatory educational level

Having an income of lower
than 6,500 baht per month.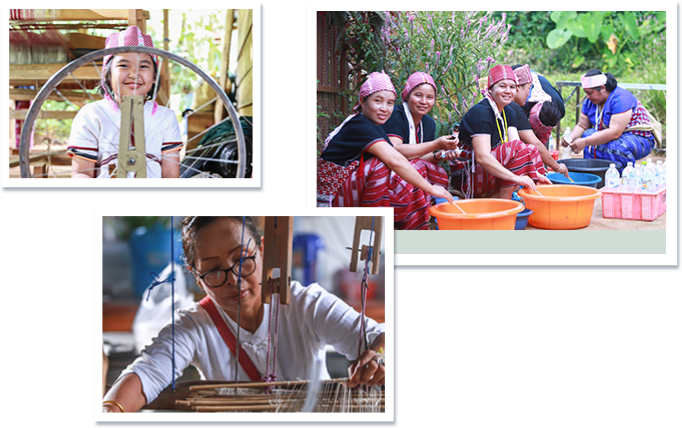 Principles and scope of the program
The Equitable Education Fund (EEF) accepts program proposals from private and government
schools, communities, foundations, public service organizations and social activities that are
experienced in relevant fields with the purpose to create community-based innovations and career
skills. The selection process shall be made according to the 4 principles below.