In 2018, the Independent Committee for Education Reform (ICER) reported that educational disparity was one of the major problems facing the education system that needed to be addressed. It proposed that EEF be established as a new mechanism for accelerating reform in this area more effectively.
As educational disparity is contributed to socio- economic inequality and education quality issue that has been deep-rooted for decades, EEF as a new mechanism needs to develop strategies that matchthe scale of the problem and its complexity.
Moreover, it should assume an appropriate role in driving educational reform together with the Ministry of Education and other line agencies. With its budget and authority constraints, EEF has thus defined its role as an enabler to facilitate collaboration in educational reform in areas that will produce progress toward resolving systems inequality, as well as to assist the poorest children and youth in society.
EEF Board of Governance has deemed it expedient to formulate this strategic plan for its second three-year mission (FY2022 – 2024). However, even after this strategic plan has expired and another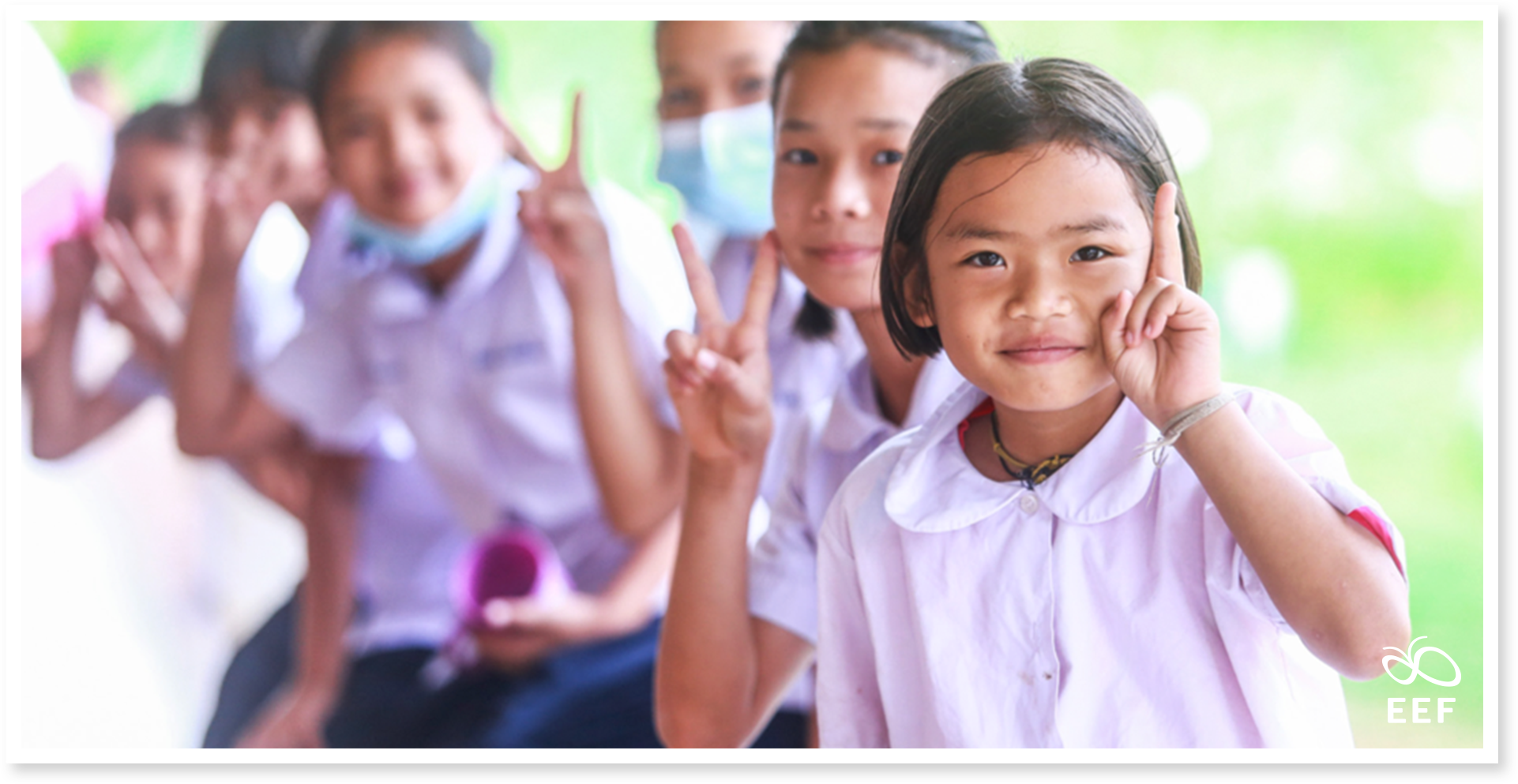 is in its place, one thing that EEF will continue to commit to is its goal as stated in the EEF Act, which has been translated into its "principle" or long-term vision that "Every economically disadvantaged or underprivileged child, youth, and adult has access to quality education."
Over the first three years since its inception (FY2018- 2021), EEF's work to resolve educational disparity mosty focused on supporting and assisting economically disadvantaged or underprivileged children and youth in addition to developing teacher and school models, conducting action research, and creating databases necessary to support operations.
In the next three years, EEF will adopt strategies to tackde systemns problems that have been deeply rooted in Thailand for decades. Moreover, EEF will improve its operations in response to the COVID-19 pandemic that has hit the country since 2020 and is likely to leave negative effects over the next three years.
It is expected that these new strategies will enable EEF to use limited resources to create big impacts.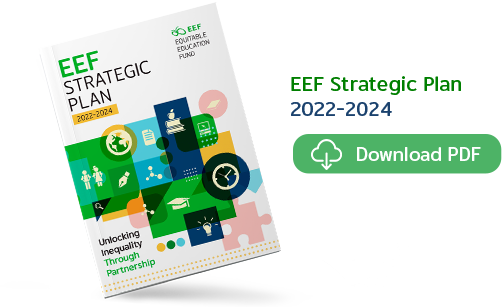 Conceptual Framework
of the Strategic Plan