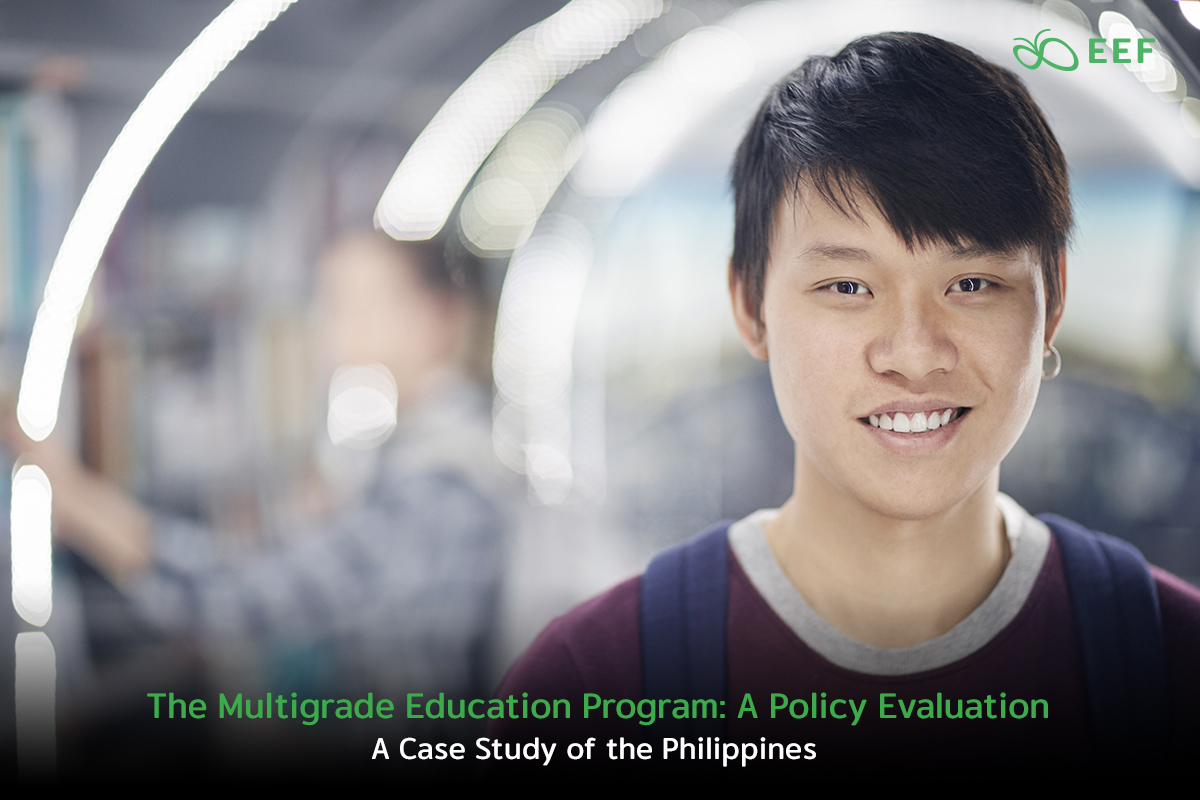 Multigrade Education is an innovative approach implemented by the Department of Education (DepEd) to provide accessible schooling in remote areas, addressing teacher shortages and limited school facilities. This approach, adopted by various countries including the Philippines, ensures that all school-age children in remote villages have access to education and can complete their elementary-level education. 
Globally, multigrade teaching methods are prioritized, and they hold particular relevance in the Philippines due to socio-economic and political challenges that impact the education of Filipino children. While access to education is generally not an issue in the country, remote areas often lack schools with complete grade levels. And by implementing the Multigrade Education Program (MEP), parents can conveniently have their children complete their elementary education without the need to send them to urban schools with complete grade levels, thereby addressing the concern of completion rates for elementary grade levels, particularly in remote villages. 
The positive impacts of the MEP on accessibility are evident. However, evaluating the implementation of multigrade education programs in rural schools provides valuable insights into the challenges of delivering quality education to all school-age children. By examining the implementation process, we gain a better understanding of the obstacles that need to be overcome to ensure equitable access to education for every child.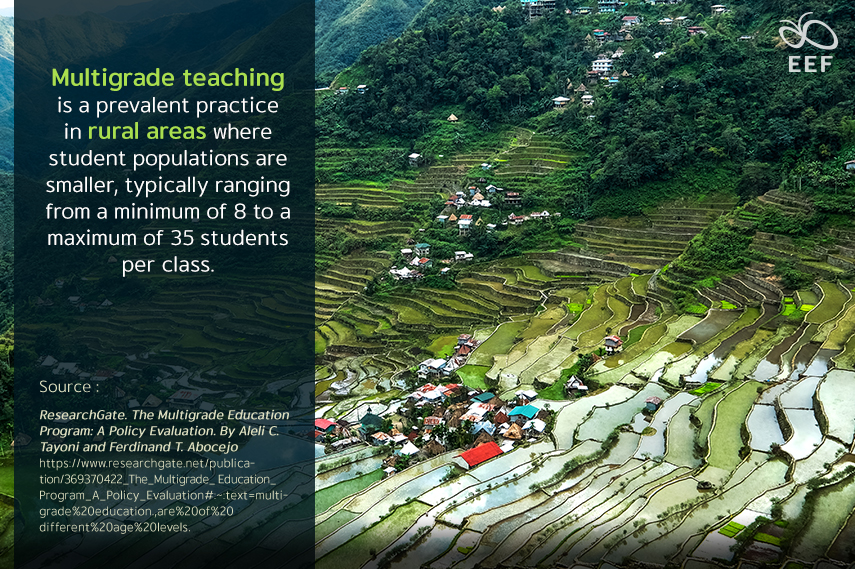 Overview of the Multigrade Education Program Policy 
Multigrade teaching is a prevalent practice in rural areas where student populations are smaller, typically ranging from a minimum of 8 to a maximum of 35 students per class. This approach not only enhances accessibility in remote regions but also offers various benefits. By accommodating multiple grade levels in a single classroom, multigrade teaching provides opportunities for re-teaching, reduces academic and social competition among students, fosters a sense of responsibility among older students, and strengthens student-teacher relationships. 
In the Philippines, multigrade teaching is widely adopted as a cost-effective strategy to promote student participation and academic achievement in rural schools. It emphasizes active student engagement, the design of performance-based tasks and activities, and collaborative learning. Effective implementation of multigrade classes hinges on employing appropriate teaching techniques that recognize diverse learner profiles as a means for enhanced learning experiences.

Evaluation of the Multigrade Education Program Policy 
Multigrade Program Implementation:

Positive:

Increased accessibility to education for rural and remote communities.

Negative:

Challenges in management, financial aspects, curriculum, and teacher deployment.

Training for Multigrade Teachers:

Positive:

Opportunity for professional development and acquiring relevant knowledge and skills.

Negative:

Lack of proper training and familiarity with updated teaching techniques.

Multigrade Learning Resources:

Positive:

Use of varied learning materials and resources to enhance teaching and learning.

Negative:

Difficulty in acquiring appropriate resources and ensuring effective utilization.

Learning Facilities:

Positive:

Well-equipped classrooms create a suitable learning environment.

Negative:

Insufficient classrooms and poor facilities hinder effective teaching and learning.

Community Involvement:

Positive:

Parent and stakeholder participation supports curriculum implementation.

Negative:

Limited accessibility of schools and lack of parental support due to various reasons.

Teaching and Learning in Multigrade Class:

Positive:

Development of independent work and study habits, fostering responsibility and cooperation.

Negative:

Time management challenges, limited lesson preparation time, and classroom discipline issues.
Despite data showing that a significant number of primary school children worldwide learn in multigrade classes, there has been an ongoing debate regarding the perceived effectiveness of this educational strategy. In the developing world, where multigrade classes are prevalent, particularly in rural and remote areas, they have proven to be practical solutions for small schools that lack sufficient student numbers to accommodate separate classrooms and teachers for each age group. A study comparing multigrade and single-grade classes revealed significant differences in parameters and productivity indices.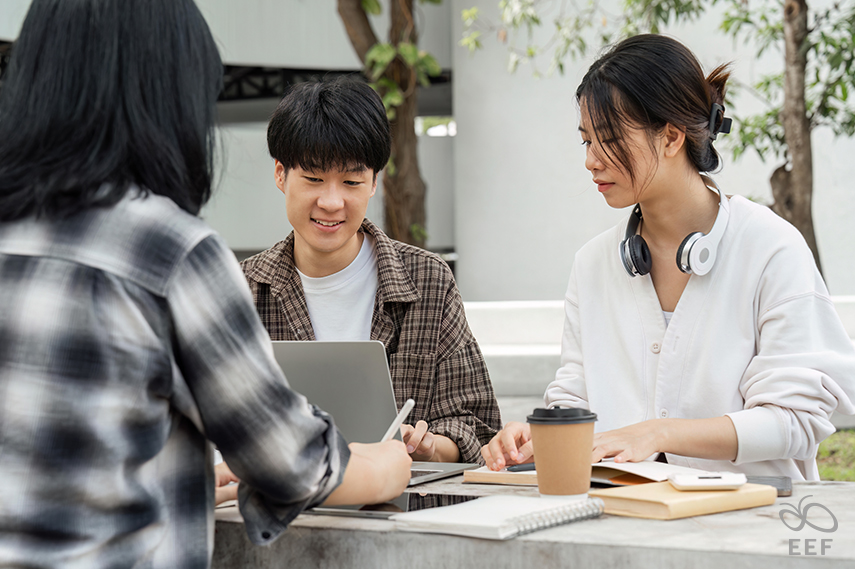 Benefits of the Multigrade Education Program:
Heightened social productivity and improved social skills fostered through collaborative group work, resulting in remarkable advancements in language proficiency.

Consistent demonstration of higher self-esteem scores, positively impacting academic performance and ensuring equal educational efficiency.

Positive influence on academic achievement across various subjects and exhibition of superior social skills.

Greater efficiency with lower rates of repetition and failure, while maintaining comparable promotion and dropout rates, ensuring effective educational outcomes and consistent internal efficacy.

Unparalleled opportunities for deeper learning through engaging group interactions, benefiting students with collaborative learning experiences and peer mentoring.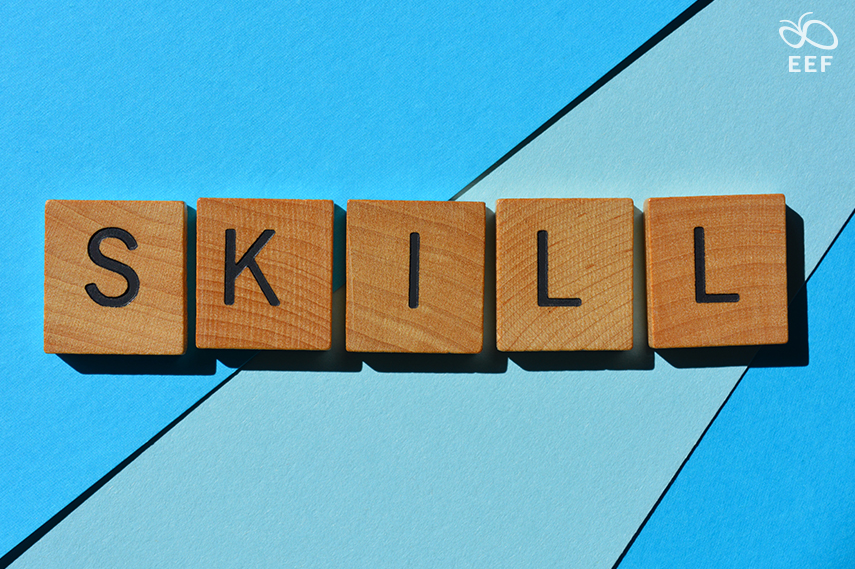 Multigrade education offers practical solutions, promotes social skills development, and demonstrates comparable or higher academic achievement. It enhances self-esteem, improves efficiency, and provides opportunities for deeper learning. More prevalent in urban areas, single-grade education focuses on grade-specific instruction but may limit social interactions and collaborative learning. Understanding the benefits of each approach can guide educational planning and foster inclusive learning environments.
Despite strategies and interventions by the national government through the DepEd, the implementation of the MEP presents challenges and difficulties for teachers. The program's effectiveness relies on factors, such as dedicated and trained teachers, availability of learning resources, parental willingness and trust, learner interests, and ongoing monitoring by school administrators. Community and stakeholder involvement is crucial for its success. 
Recommendations to Enhance the Multigrade Education Program:
Teacher Empowerment:

Provide comprehensive training and professional development opportunities for teachers.

Ensure adequate funding and compensation that reflects the multitasking nature of teaching in multigrade classes;

Implement capacity workshops and training to equip teachers with effective teaching strategies.

Raise awareness among parents and stakeholders to garner their support throughout the learning process.

Infrastructure and Resources:

Allocate sufficient funding to schools offering multigrade classes;

Involve local government units (LGUs) in remote villages to supervise and support program implementation.

Ensure classrooms are well-equipped and conducive to learning.

Acquire and utilize quality instructional materials and resources.

Curriculum Enhancement:

Update the curriculum to include effective teaching strategies for multigrade classrooms.

Incorporate innovative and adaptable teaching methods to cater to diverse learner needs.

Promote collaborative learning and student engagement within the curricula.
By implementing these recommendations, we can address the challenges faced in multigrade education and create an environment that empowers teachers, enhances learning resources, and promotes effective teaching strategies. Together, we can provide quality education and support the academic success of students in multigrade classrooms.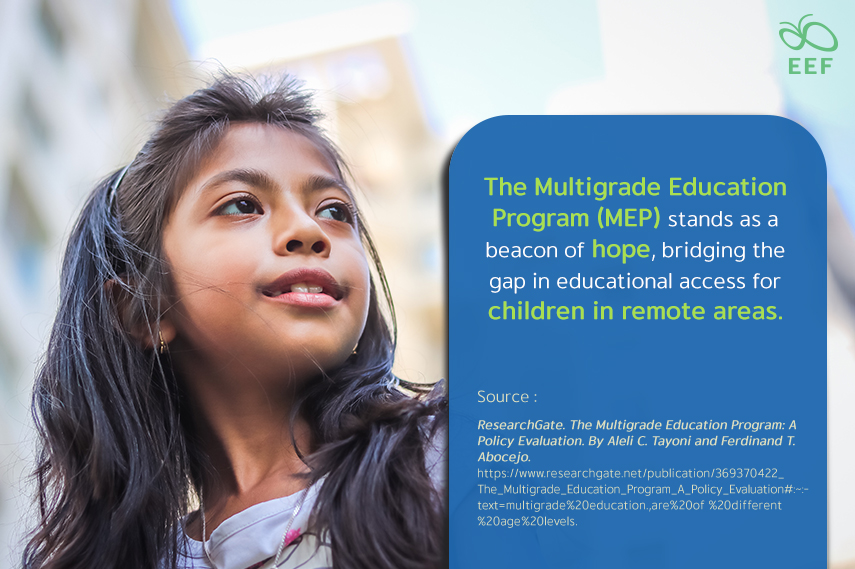 The Multigrade Education Program (MEP) stands as a beacon of hope, bridging the gap in educational access for children in remote areas. Despite the challenges faced by teachers and schools, the program's effectiveness hinges on dedicated educators, sufficient resources, and the support of parents and communities. By fostering social productivity, improving academic performance, and providing unparalleled learning experiences, multigrade classes empower students and ignite their potential. As we strive for inclusive and quality education, the MEP continues to shine as a testament to the transformative power of education in even the most challenging circumstances.
In the pursuit of equitable education, the Equitable Education Fund (EEF) Thailand plays a vital role in advancing the cause. By providing support and resources to underserved communities, the EEF ensures that children in remote areas have access to quality education. Through targeted interventions, such as teacher training, infrastructure development, and provision of learning materials, the EEF strives to bridge the educational gap and create equal opportunities for all students. By collaborating with stakeholders and empowering local communities, the EEF contributes to the realization of inclusive education, empowering young minds and transforming lives.
Source:
Comparative analysis of the results of multigrade and single grade classes based on indicators of educational productivity and efficiency: A case study of Bandar Abbas city primary and secondary schools

. By Vahid Motamedi, Fateme Gharaie Pour Khajouie ,Department of Educational Technology, Kharazmi University,

Iran.

https://files.eric.ed.gov/fulltext/EJ1266600.pdf