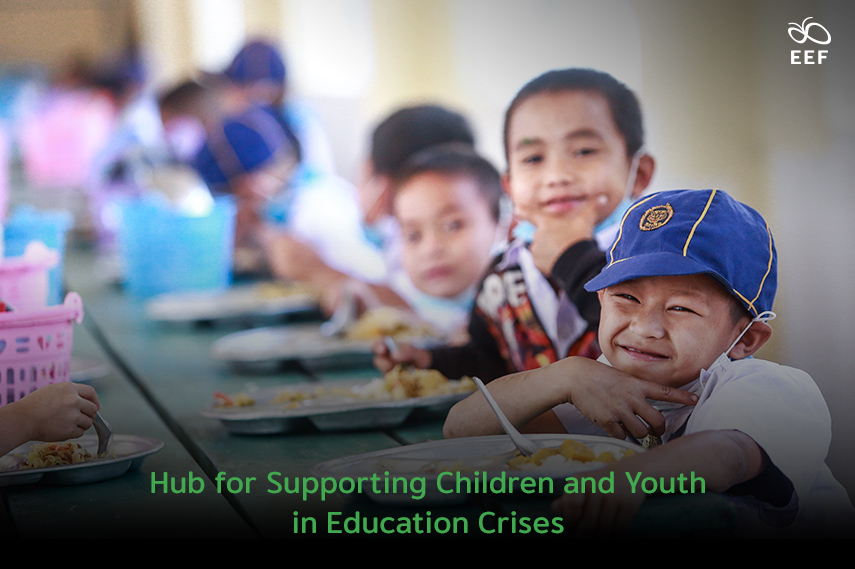 The Hub for Supporting Children and Youth in Educational Crises was established in 2022 by the Equitable Education Fund (EEF) Thailand to assist disadvantaged children and youth facing challenges exacerbated by the COVID-19 pandemic. This collaborative project involves the public, private, and civil society sectors at local and national levels. The center is funded by donations from the private sector and the general public to address multifaceted issues faced by children and youth. The pilot project is currently being implemented in Khon Kaen, Yala, Phitsanulok, and Bangkok provinces, with the aim of expanding the model to other provinces in the future. In addition, contingency units have been established to provide urgent nationwide assistance during crises.
Assistance for children and youth in educational crises is carried out through provincial-level mechanisms, with case managers who are volunteers from various sectors. These case managers actively seek out and engage with children and youth facing hidden and urgent problems, providing immediate assistance and designing care plans. They work closely with provincial agencies to prevent school dropouts and promote development. The assistance mechanisms address housing, mental health, education, and family-related issues, coordinating with relevant agencies to provide tailored support that ensures access to basic welfare and learning opportunities.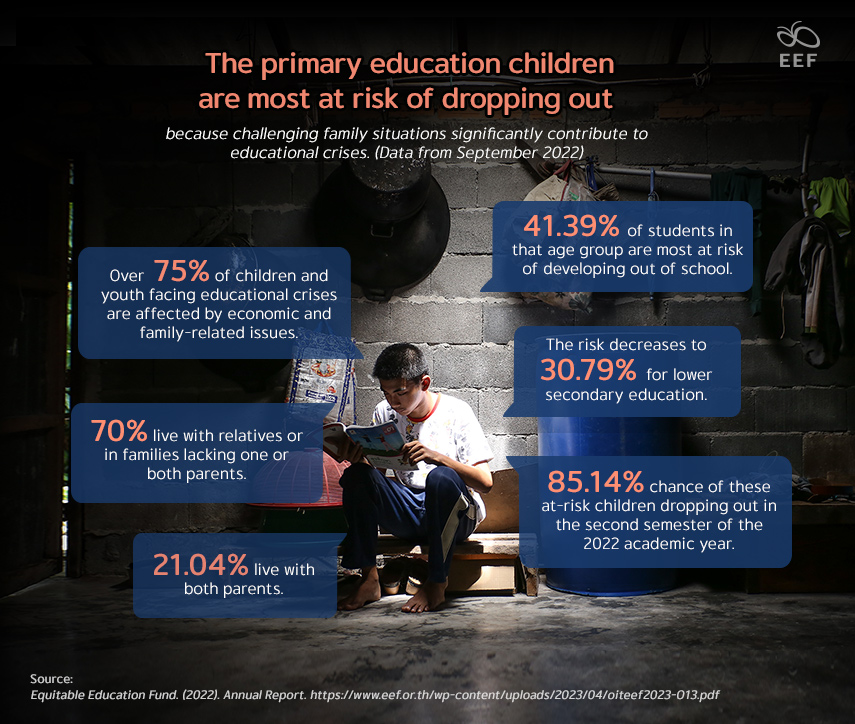 Data from September 2022 shows that primary education children are most at risk of dropping out, accounting for 41.39% of students in that age group. The risk decreases to 30.79% for lower secondary education. Without assistance, there is an 85.14% chance of these at-risk children dropping out in the second semester of the 2022 academic year. Over 75% of children and youth facing educational crises are affected by economic and family-related issues. Among them, 70% live with relatives or in families lacking one or both parents, while 21.04% live with both parents. Challenging family situations significantly contribute to educational crises.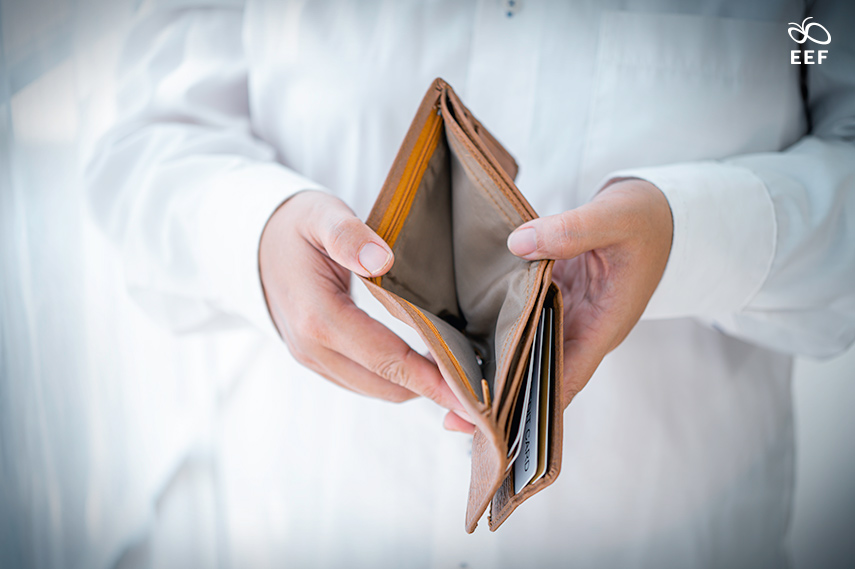 Income and debt analysis reveals that families with scholarship recipients have an average income of 1,135.58 Thai Baht, below the country's poverty line. Conversely, the average family debt is 147,804.24 Thai Baht. 80% of families are responsible for caring for 1 to 3 children under the age of 15, along with elderly or disabled individuals. This income-expenditure imbalance is a major factor contributing to their disadvantaged circumstances. Family-related issues such as intergenerational poverty, divorce, domestic violence, and risky behaviors of parents directly impact children's well-being and education. In the past four years, there have been 134,747 cases of children and youth involved in criminal activities, primarily related to drug offenses.
Children and youth often lack family support and must seek employment or engage in labor activities to assist their parents. This hinders their education as they have less time to study and earn income for their families. The economic downturn and persistent unemployment have led to a rise in "sudden poverty," making it challenging for many children and youth to afford examination fees, resulting in mid-academic year dropouts. Even if they enroll in schools with special assistance programs, lacking the necessary educational qualifications from previous schools poses additional obstacles to their educational progression nonetheless.
Efforts to provide assistance in Khon Kaen, Yala, Phitsanulok, and Bangkok have involved a four-stage process: identification, screening, support, and referral. Each province has a different coordinating entity, such as the Khon Kaen Provincial Education Office, the local government in Yala, a social welfare association in Phitsanulok, and the Bangkok Provincial Education Office. The focus is on supporting families affected by disasters and ensuring uninterrupted education.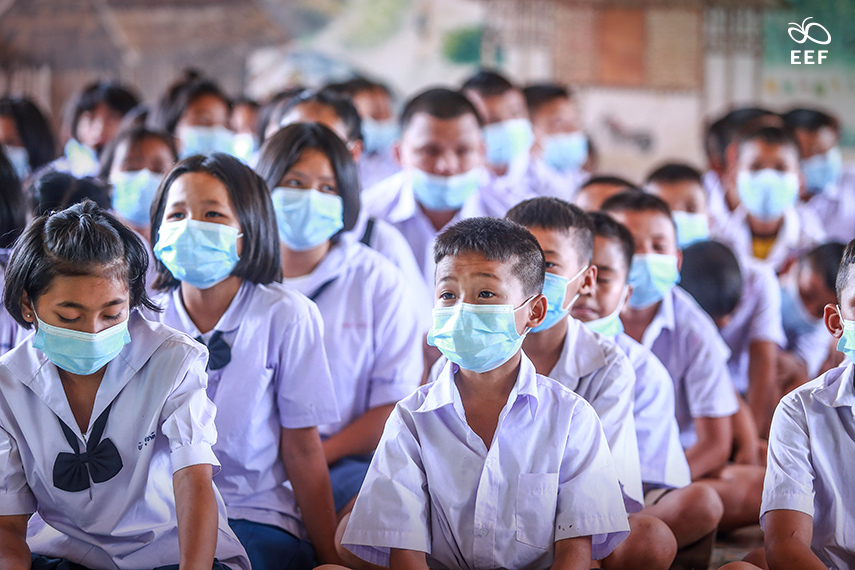 Children who receive assistance through the project continue to receive support within the education system. This includes capacity building, problem-solving, and the establishment of provincial funds. Providing assistance until children complete their highest level of education requires accompanying expenses, such as vocational education for income generation within families, improving health and housing, and enhancing parental knowledge in areas like financial and risk management. The aim is to empower parents to increase their income, become self-reliant, and fully support their children's education.
The Hub for Supporting Children and Youth in Educational Crises takes a proactive and collaborative approach, involving families, schools, and community networks. It aims to address various crises and limitations, ensuring comprehensive education for children and youth. By bridging gaps and overcoming challenges during crisis situations, the project brings significant benefits to its beneficiaries.
Source: Equitable Education Fund. (2022). Annual Report.
https://www.eef.or.th/wp-content/uploads/2023/04/oiteef2023-O13.pdf