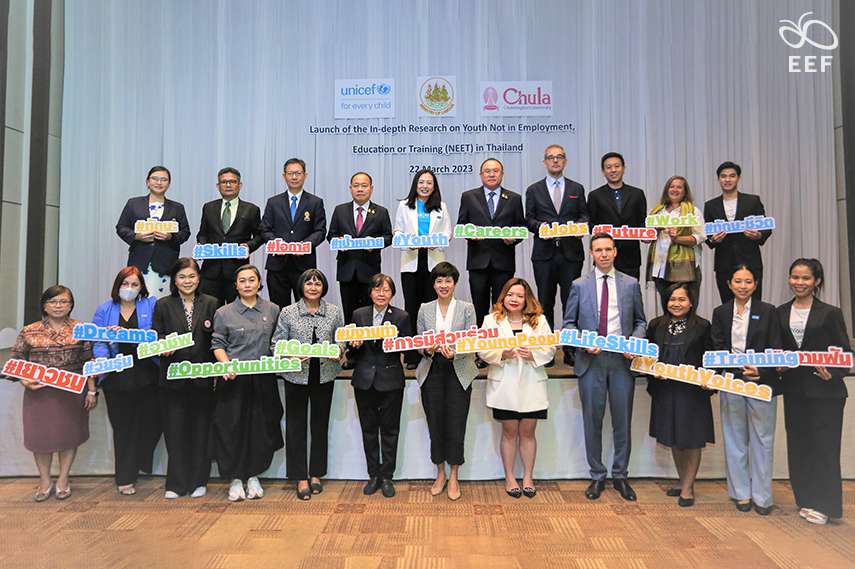 Thailand has made tremendous progress in social and economic development over the past 4 decades, shifting from a low-income to an upper-middle-income country. Impressive gains along multiple dimensions of welfare have also been achieved, with more children getting more years of education, and a social protection system that is relatively comprehensive covering care for people in all age ranges.
A disturbing from the International Labor Organization (ILO) report on the employment of young talent revealed how 15% or about 1.5 million Thai youth in age between 15-24 years old are classified as being NEETS – Not in Employment, Education, or Training. Based on a study from the National Statistical Office, shows the extent of the problem as the number of youths in the labor force has fallen from 4.8 million in 2011 to 3.7 million in 2021. According to the report, led by Chulalongkorn University with help from UNICEF, 70% of students who drop out have no plans for further education. Some 70% of drop-outs are young women who quit to take care of their families or household chores. The country is seeing a rapid shrinkage of its labor force and when this is coupled with a rapidly aging population, this amounts to a worrying future trend for all.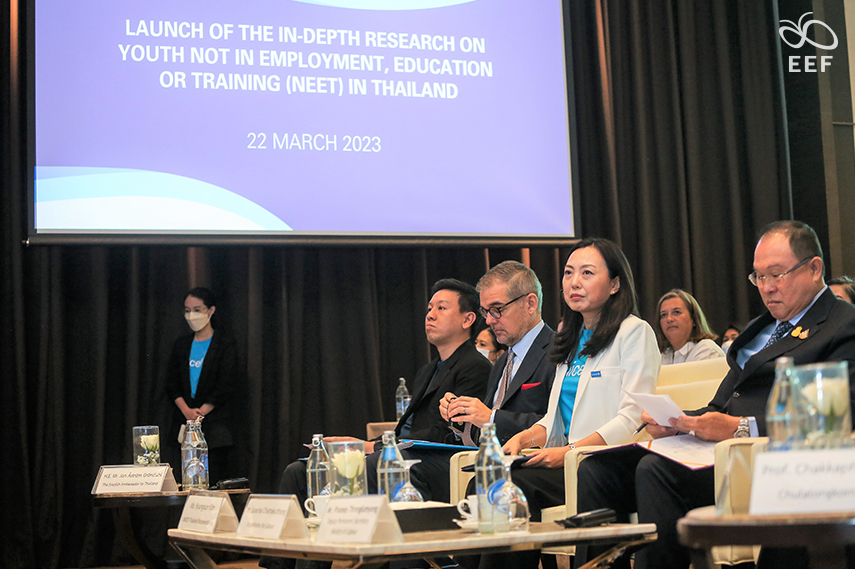 Ms. Kyungsun Kim, director of UNICEF Thailand said, "The number of Thais who are not in education, employment or training (NEET) is concerning. Thailand is undergoing many changes because of its aging population, digitization, automation, and advances in artificial intelligence – adding that children today need more skills and productivity to help the country's economy grow."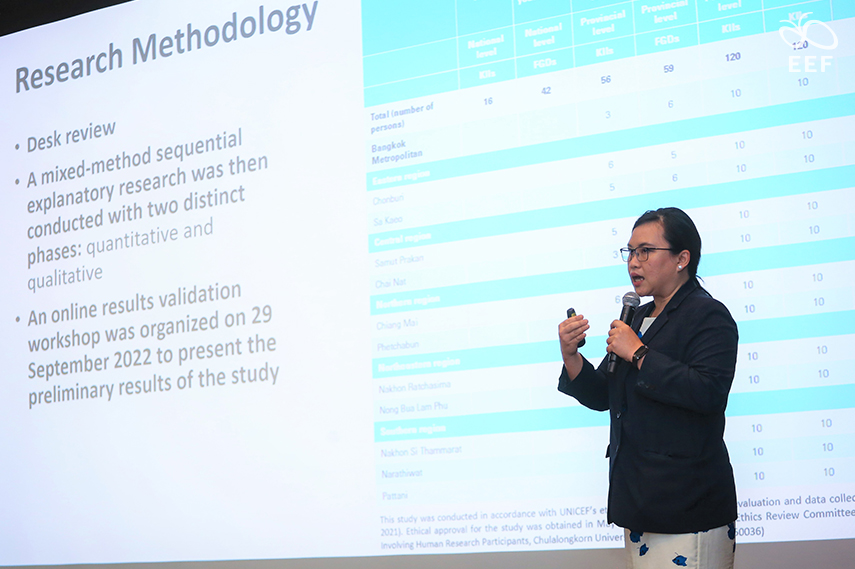 Associate Professor Dr.Ruttiya Bhula, Deputy Dean of the College of Population Studies at Chulalongkorn University mentioned, "The country must develop an integrated NEETs plan and monitoring system to provide timely assistance. A centralized database is also needed. By allowing for a broader interpretation of "education", the system can reduce the number of students who drop out of school because working is also learning, work-based education should be promoted. On a larger scale, a national committee for NEETs is set up to guide policy implementation. Career counselors should focus not only on schools but also public employment services, as well as improving teacher quality."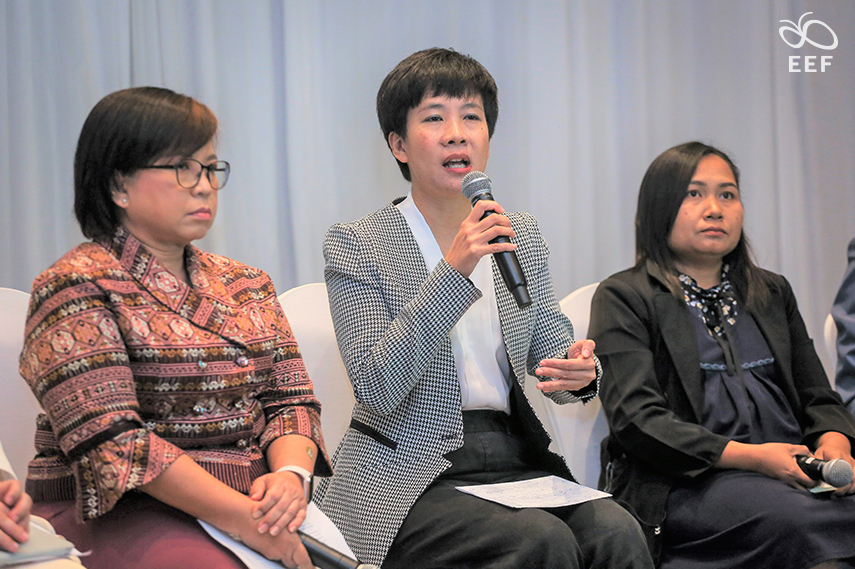 Ms. Thantida Wongprasong, Director of Innovation for Learning Opportunity Officer, represented the Equitable Education Fund (Thailand) during the panel discussion: Youth NEET in Thailand – perspectives from Government, civil society, and the private sector.
She stated, "The key challenges and existing measures for tackling the issues are the school and area-based level still lack detecting gap for each school system transaction or the data individual. It is really challenging to have system alerts with the policy in the database."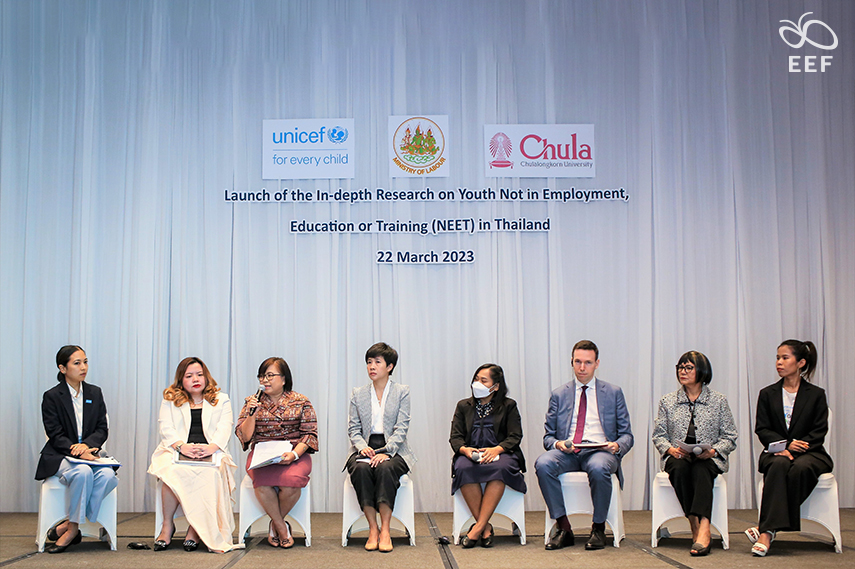 Fewer young people entering the workforce have both economic and social ramifications. The economy will suffer. When fewer workers are available, companies struggle to find staff to run their businesses or meet demand. Labor market intelligence prepared by ManpowerGroup in 2019 already showed Thai businesses were struggling to find staff in roles for sales, information technology, engineering, business administration, accounting, and manufacturing jobs. Governments and the Labor Ministry have acknowledged problems and in the past decade have spent much money on job training without any impressive outcomes. However, the biggest problem is the central government tends to develop a one-size fits all solution for job training. Under this policy, the government allocates funds to various agencies to provide job training, and problems arise as the central government lacks an understanding of the problem. For example, some NEET groups do not have any education access while some may lack specific skills, or some may have knowledge but cannot find a suitable job market.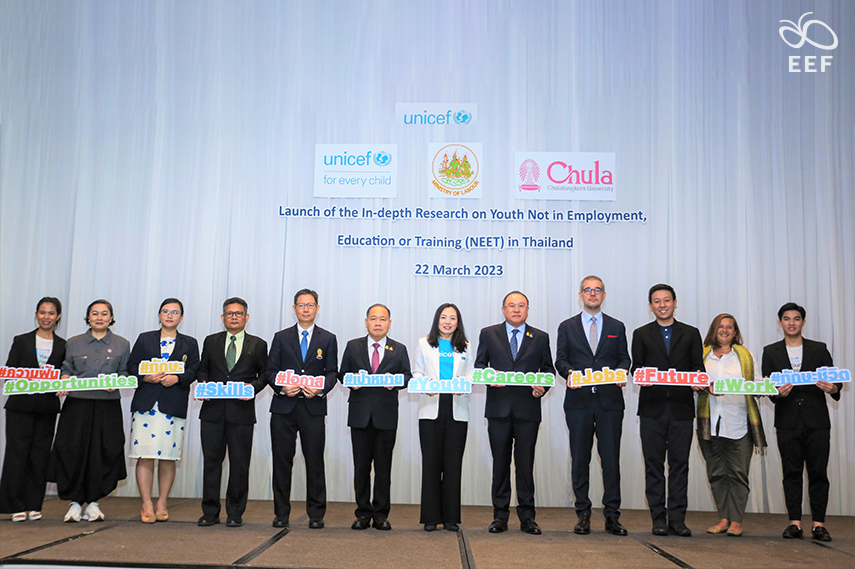 A few things the government could do right away is to provide financial help in the form of vouchers to attend vocational training programs or vocational schools at the provincial or regional level. Because education and training are moving online, the government should create free and quality online training programs and arrange job-finding initiatives for young workers. Another thing the government needs to do is offer financial incentives to companies to hire young job seekers.
It hoped to improve the quality of Education to create a more skilled workforce. Some measures include increasing the number of scholarships and improving access to schools in rural areas. While these measures are commendable, they are long-term solutions that will unlikely benefit the current generation of NEETs. The solution requires more than doling out more than just money, but NEETs reflect how many opportunities for this group have been lost.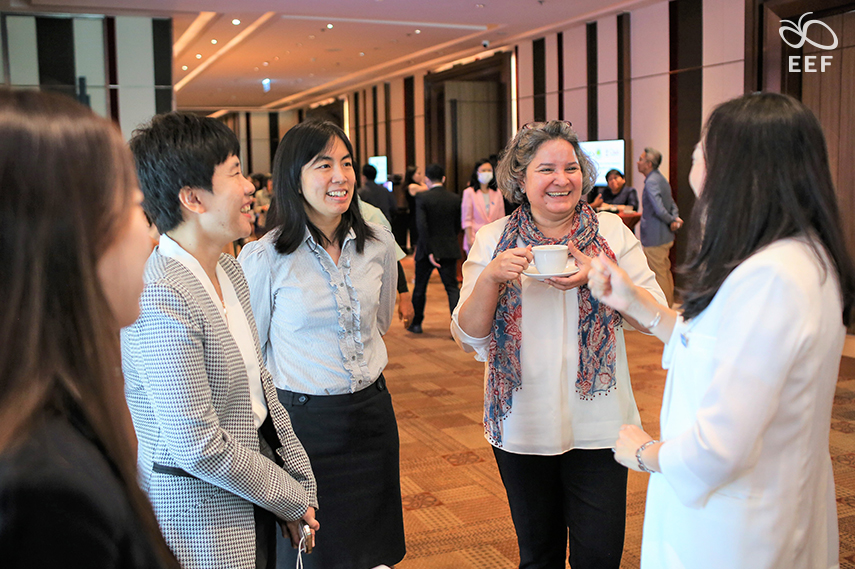 Source: