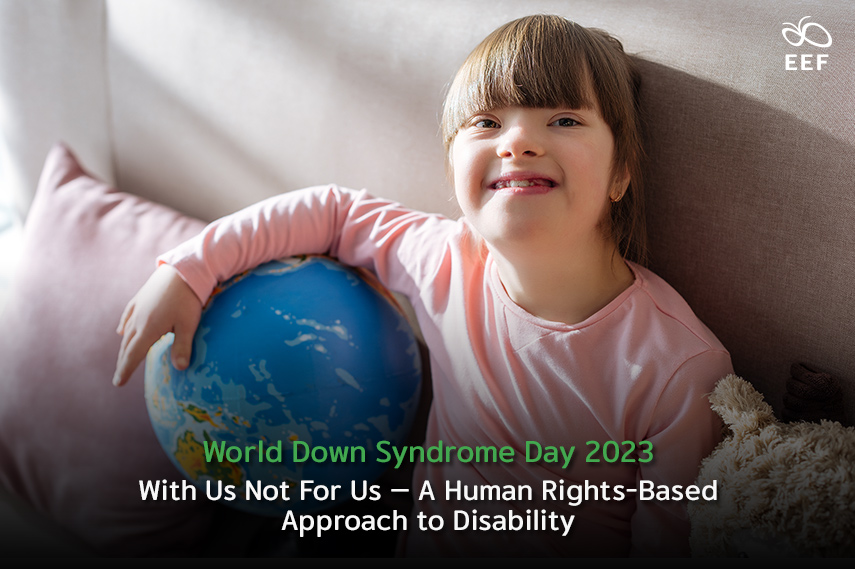 World Down Syndrome Day (WDSD) is the United Nations-backed global initiative to raise public awareness of Down Syndrome that is observed annually on March 21st. It is marked on the exact day of the exact month to explicitly signify the uniqueness of the triplication or trisomy of the 21st chromosome, which causes Down Syndrome. In acknowledgment and celebration of the lives, accomplishments, and contributions of people living with the condition that might otherwise be overlooked, the day aims to shed light on what it is like to have the condition and how those living with it have played — and continue to play — a vital role in our communities, as well as to combat stereotypes and misconceptions about the condition, provide support to those living with it.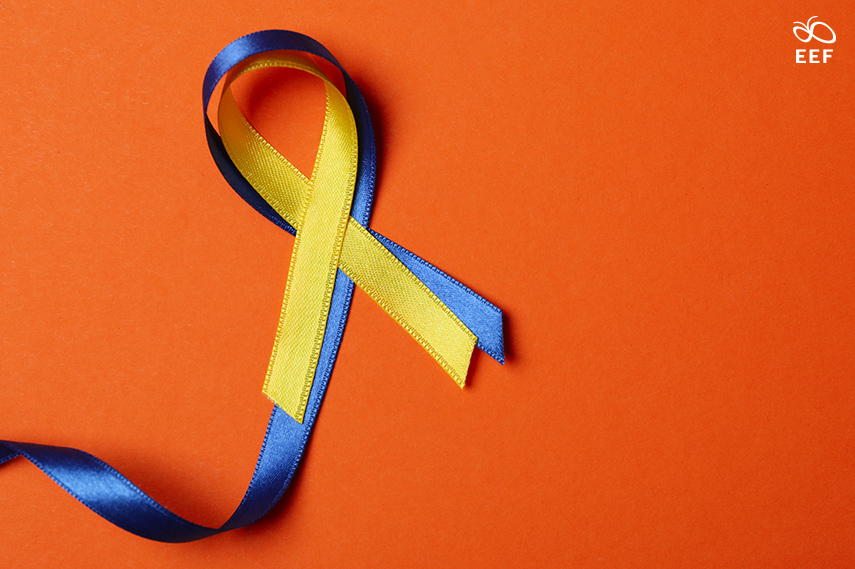 Down Syndrome, also known as Trisomy 21, is a genetic disorder caused by an extra full or partial copy of chromosome 21 as a result of abnormal cell division. It is the most common genetic disorder that impairs learning disabilities in children; According to the UN, the estimated incidence of Down Syndrome is between 1 in 1,000 to 1 in 1,100 live births worldwide. it is meaning that each year approximately 3,000 to 5,000 children are born with this chromosomal disorder. This genetic condition alters a child's developmental patterns, and physical characteristics, among many other things, and its severity varies from person to person, resulting in lifelong intellectual disability and developmental delay. 
According to the "Resolution adopted by the General Assembly on 19 December 2011," or A/RES/66/149, Down Syndrome has been acknowledged as a naturally occurring chromosomal arrangement that has always been a part of the human condition. It manifests itself everywhere throughout the world and commonly has varying effects on their physical traits, overall health, and learning styles. It has also been recognized that adequate access to health care, early intervention, inclusive education, and appropriate research is vital to the overall growth and development of individuals with intellectual disabilities. Moreover, their inherent dignity, worth, and valuable contributions — their individual autonomy and independence, including the freedom to make their own choices, and, by extension, the well-being and diversity of their communities at large. Therefore, in December 2011, the General Assembly officially declared March 21st to be "World Down Syndrome Day," and it has been observed every year since 2012 to raise public awareness of the syndrome throughout global society, including at the family level, regarding individuals with Down Syndrome.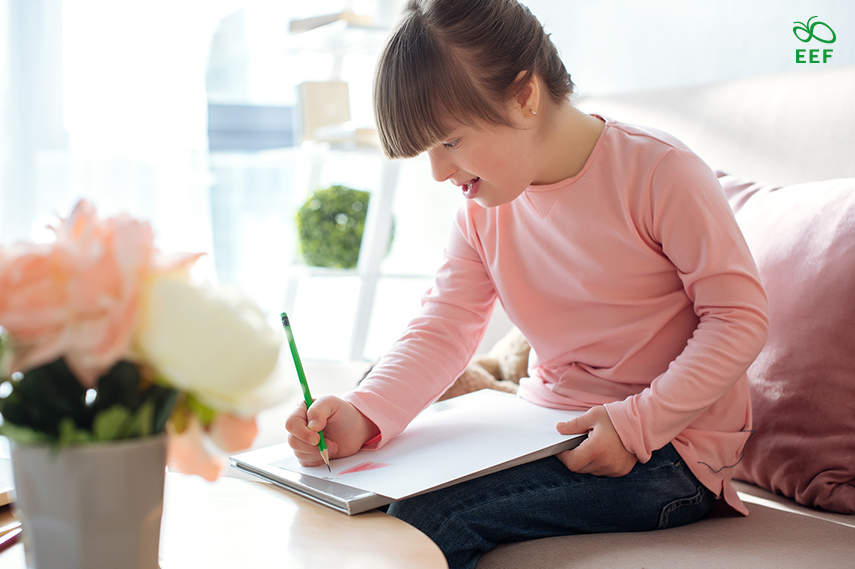 The quality of life of individuals with Down Syndrome can be improved by attending to their healthcare needs, including regular check-ups with healthcare professionals to monitor the mental and physical condition and to provide timely intervention, whether it be physiotherapy, occupational therapy, speech therapy, counseling, or special education. Individuals with Down Syndrome can achieve an optimal quality of life through parental care and support, medical guidance, and community-based support systems, most notably inclusive education at all levels, which will facilitate their participation in society at large and their fulfillment of personal potential.
And this makes "With Us, Not For Us" an excellent theme for WDSD2023, serving as a key to a human rights-based approach to disability. The approach rejects the outdated charity approach, which treated people with disabilities as objects of charity, deserving of pity and depending on others for support, and instead views them as having the right to be treated fairly and having the opportunity to work with others — not for others to work for them — to improve their lives, just like everyone else.
People with special needs are not a burden on society, and society's view of them should be one of encouragement, rather than one of compassion, as unfortunately is sometimes the case, hence the need for WDSD. If the investment in people with special needs is made through education in a correct way and they are able to develop their skills, then they can manage their lives on their own, play a role in society, and become an integral part of the world we live in. And it is each of us that has a part to play in all this, as fathers, mothers, brothers, friends, teachers, as well as the wider society.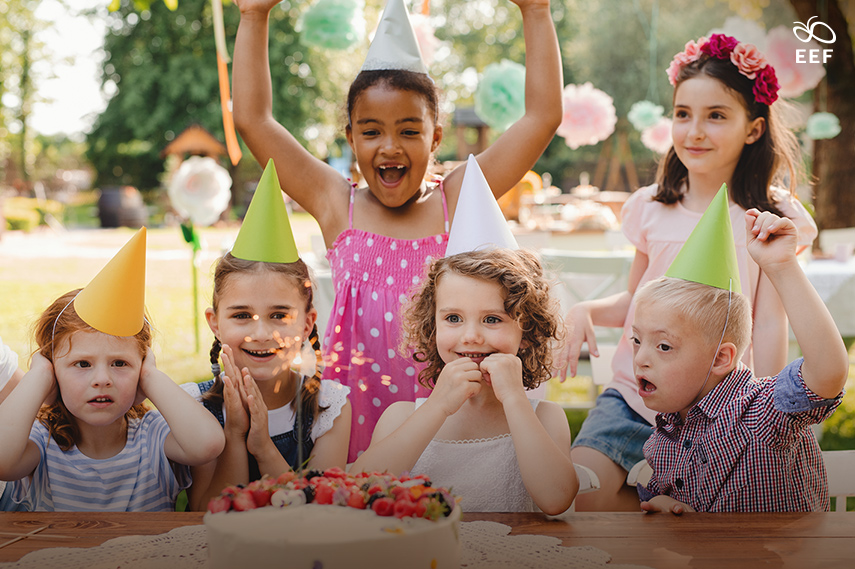 "With Us, Not For Us" is a call to action that is as much about empowering people living with the Down Syndrome to live a full life and playing a vital role in their communities, by taking part in education, employment, and all other aspects of life as about encouraging people everywhere to ensure that they are not only included but are given the same rights and opportunities as everyone else in society. By working together, we can ensure that people living with the condition and, by extension, everyone else in the society receive equitable education and can pursue equitable  employment, thereby creating a sustainable future for all. For the future of children, youths, and all, the mission of the Equitable Education Fund (EEF) Thailand also support children, youth, and adults to reduce education and employment inequality with individual needs as suitable. 
Source: 
https://www.un.org/en/observances/down-syndrome-day
https://documents-dds-ny.un.org/doc/UNDOC/GEN/N11/467/76/PDF/N1146776.pdf?OpenElement