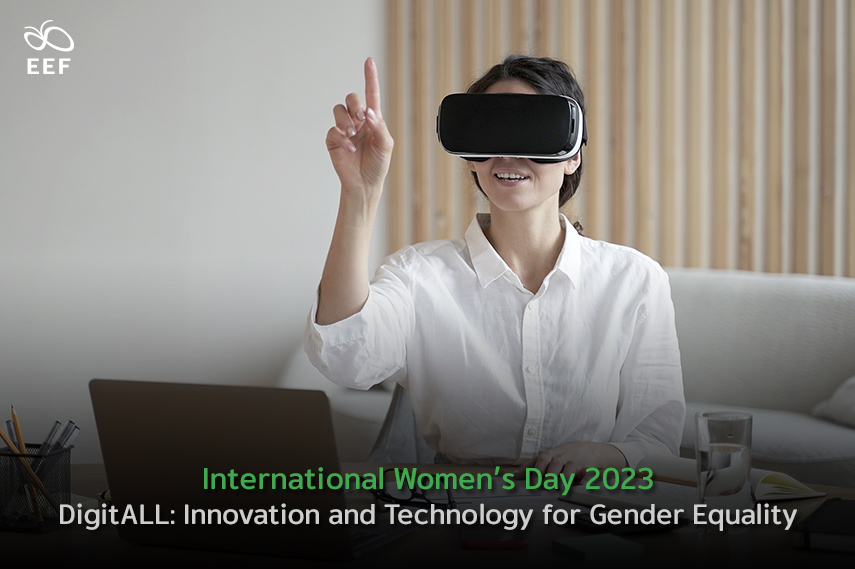 Celebrating International Women's Day (IDW) on March 8th is an important and empowering testament to how far we have come — from back in 1908 when only eight countries allowed women to vote and equal pay for equal work was unheard of if women were allowed to work at all. Together with allies around the world, we join our voices and shout our message for equal rights, loud and clear, to mark IDW and remind ourselves of how far we have left to go towards true gender equality.
Back in 1908, fueled by the deplorable working conditions of the time, 15,000 women took to the streets of New York protesting for shorter hours, fairer pay, and the right to vote. A year later, in honor of the strikers, the Socialist Party of America declared a National Women's Day, and it soon became globally observed in 1910 following the proclamation of the Socialist International to establish an International Women's Day to advocate for suffrage. On the inaugural observance of IWD in 1911, over a million people turned out to rallies throughout Europe, and throughout most of the 20th century, it continued to be acknowledged and celebrated by people at the grassroots level, serving as a rallying point for social justice. It was not until 1975 that the United Nations officially adopted International Women's Day on 8 March — when it is still observed to this day.
We have come a long way. Women used to be restricted on where they could work, yet today they are in command of entire corporations. They used to be denied the right to vote, yet today they are in charge of entire countries. With that being said, we still do not have complete equality; Some women might think they have not encountered discrimination, harassment, or systemic barriers to their success, but that is not the experience of all women. That inaugural march more than a century ago called for an end to harmful workplace conditions as well as for equal rights and pay. Sadly, such objectives are still relevant today, yet in the contemporary contexts of our increasingly connected, digitally-driven world. 
A study of 51 countries revealed that 38% of women report having personally experienced online violence while another study found that globally women hold only 2 in every 10 STEM jobs — comparatively some of the highest-paying jobs — and comprise only 16.5% of inventors associated with a patent. This is not to mention the fact that they typically have shorter, less well-paid careers and frequently get passed over for promotions. 
Collectively, these phenomena can be attributed to the digital gender divide between men and women, one that is steadily deepening. This is so much so that at the current rate of progress, it may take another 286 years to close the prevailing gap for women and girls to no longer be vulnerable and susceptible to human rights violations in digital spaces and be sidelined in innovation and technology-related professions due to their gender. Much more needs to be done in order to raise awareness and overcome the issue across all sectors.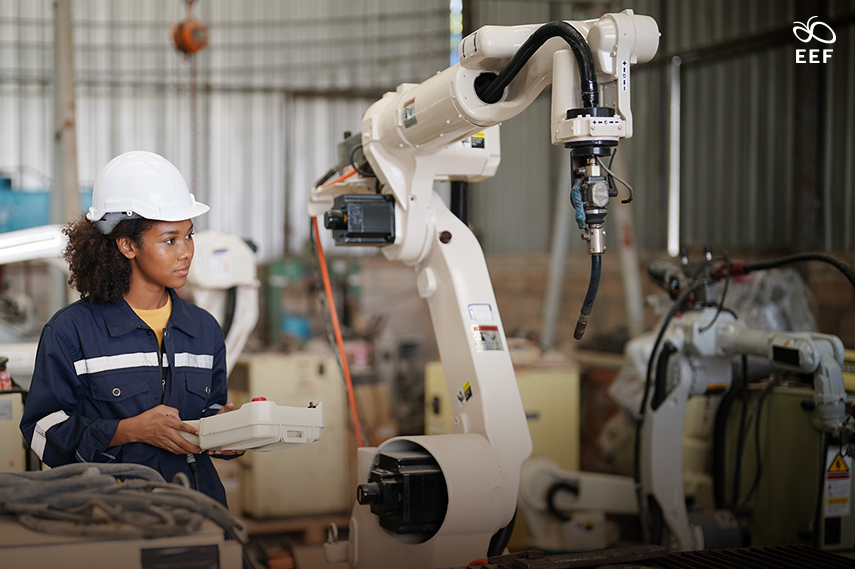 Women and girls need to understand that they have a right to participate in these fields — both in education and employment — and a role to play in scientific and technological advancement. And most importantly, they must participate in the digital economy to prevent Industry 4.0 from perpetuating these traditional gender-based biases. Hence, the theme for IWD2023 is "DigitALL: Innovation and Technology for Gender Equality," dedicated to all the women and girls who are championing the advancement of transformative technology and digital education. IWD 2023 will shed light on how the digital gender gap affects widening economic and social inequalities all while drawing attention to the importance of protecting the rights of women and girls in digital spaces and addressing ICT-enabled gender-based violence.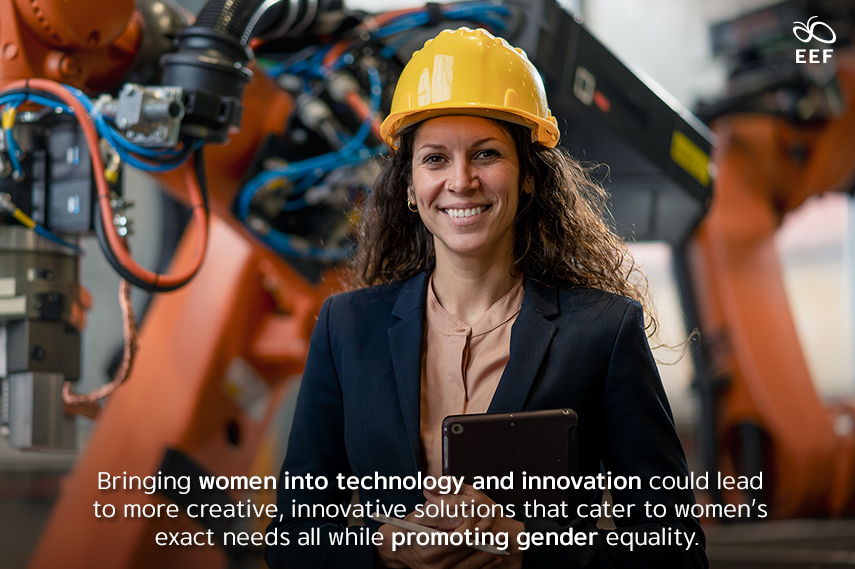 Bringing women into technology and innovation could lead to more creative, innovative solutions that cater to women's exact needs all while promoting gender equality. Contrarily, a lack of their inclusion — if not their exclusion altogether —  comes with massive costs; According to the UN Women's Gender Snapshot 2022 report, women's exclusion from the digital world has cost low and middle-income countries $1 trillion in GDP over the past ten years — a loss that will amount to $1.5 trillion by 2025 if nothing is done. A prerequisite to reversing this trend is none other than tackling online violence and human rights violations and raising the awareness and understanding of women and girls about their rights and civic engagement through a gender-responsive approach to innovation, technology, and digital education. Women's inclusion in the fields is more important than ever before. 
Advancements in digital technology offer enormous prospects for addressing development and humanitarian challenges and for achieving the Sustainable Development Goals set forth in the 2030 Agenda. Unfortunately, the opportunities of the digital revolution also run the risk of perpetuating existing patterns of gender inequality. With women being left behind as the result of this digital gender divide, growing inequalities are becoming increasingly evident in the context of digital skills and access to technologies.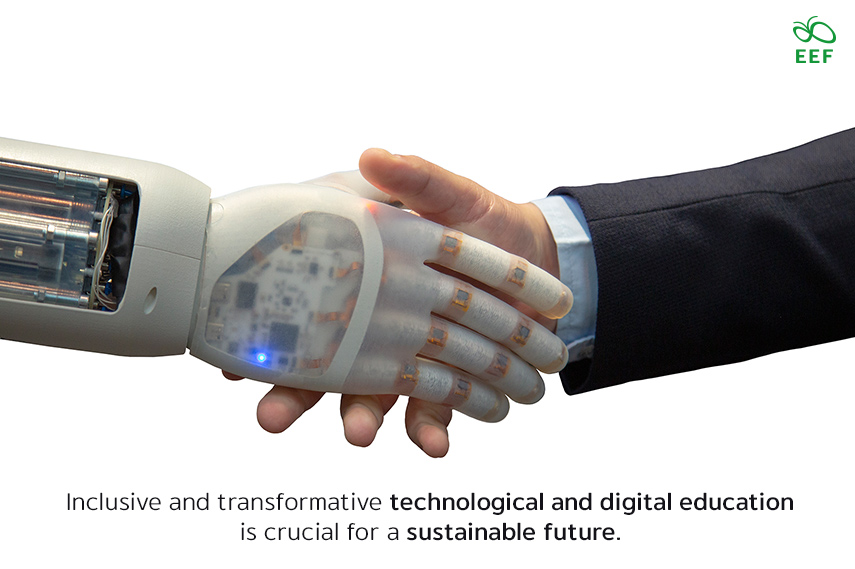 All in all, inclusive and transformative technological and digital education is crucial for a sustainable future. To ensure one, it is imperative to develop an educational system that is not only inclusive but also transformative. This system must provide access to digital and technological tools to everyone and encourage them to use them to their fullest potential, in order to be equipped for the workforce of the future. Doing so will foster innovation, creativity, and skill sets that are essential for the future, while also helping close the digital gender divide and digital literacy gap, thereby further giving everyone the opportunity to benefit from educational and economic resources that otherwise may be inaccessible. In short, only by creating an inclusive and transformative educational system can we ensure that our future is a sustainable one. Following the missions of the Equitable Education Fund (EEF) Thailand, we focus on education and support children, youths, and all to experience changes for better equity in all and education, no matter what their identities are.  
Source:
https://www.unwomen.org/en/news-stories/announcement/2022/12/international-womens-day-2023-digitall-innovation-and-technology-for-gender-equality
https://www.unwomen.org/sites/default/files/2022-09/Progress-on-the-sustainable-development-goals-the-gender-snapshot-2022-en_0.pdf
https://iwda.org.au/take-action/international-womens-day/