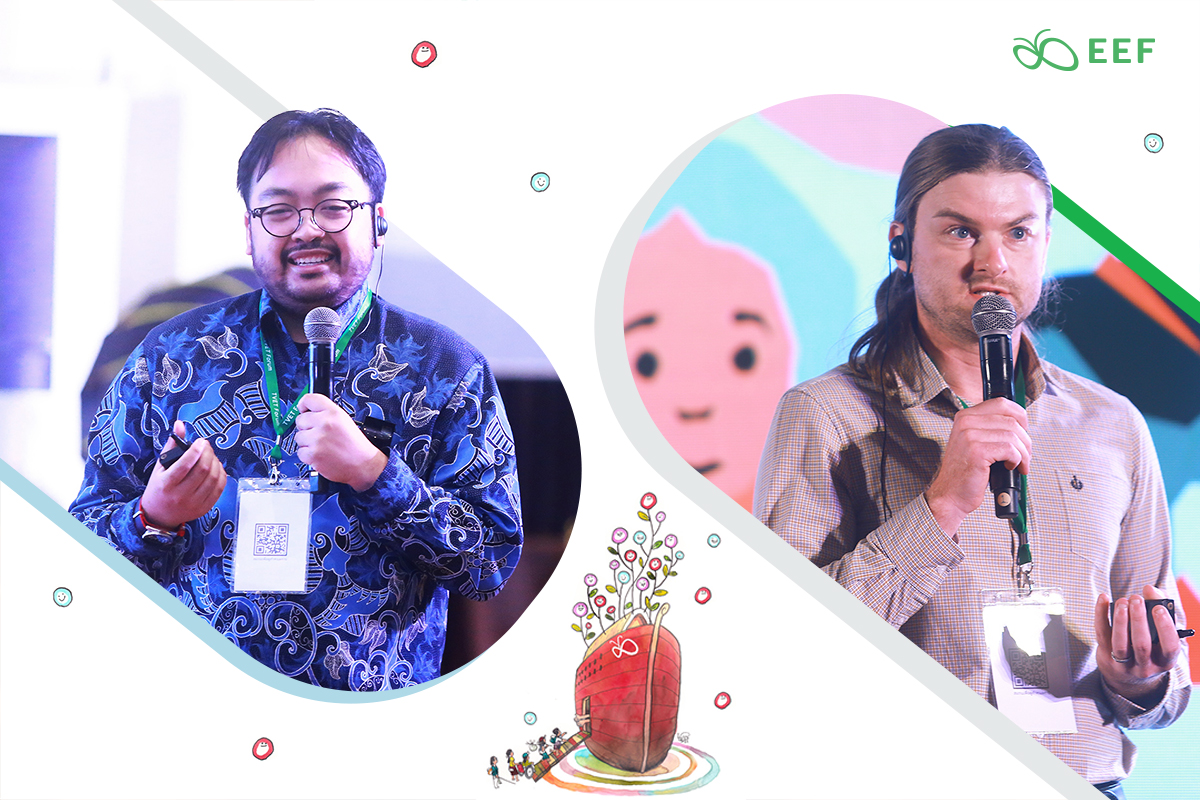 Education institutes have different capacities when it comes to providing mental health support for their students. Larger institutes are able to have a team dedicated to it. Small colleges may not have any support at all. In the workshop titled "Innovations in mental health support for vocational education and training (VET) students," Rafi Armanto and James Whiting introduced two innovative projects by Orygen that allow young people access to mental health support and discussed with participants the possibility and challenges of implementing them in Thailand.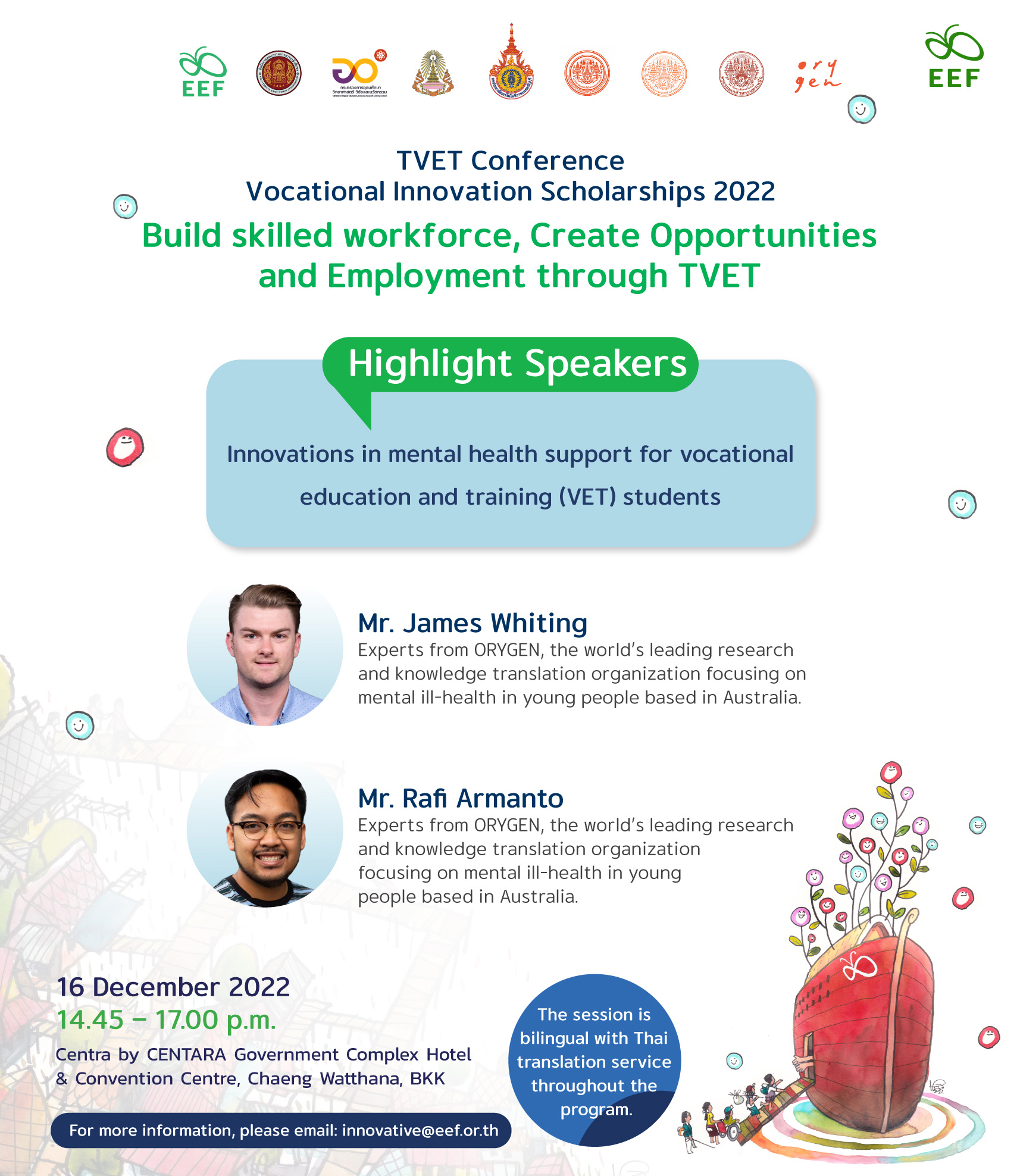 Rafi Armanto kicked off the workshop by providing the context of the education system and mental health support in Australia. According to a study by the Australian Bureau of Statistics (ABS), about 40 percent of young people aged 16–24 experience mental ill-health. The global pandemic then brought the situation from bad to worse. According to Orygen's survey, roughly half of young people believe pandemics have an impact on their mental health. 62 percent said it impacted their education, and 30 percent said it impacted their employment.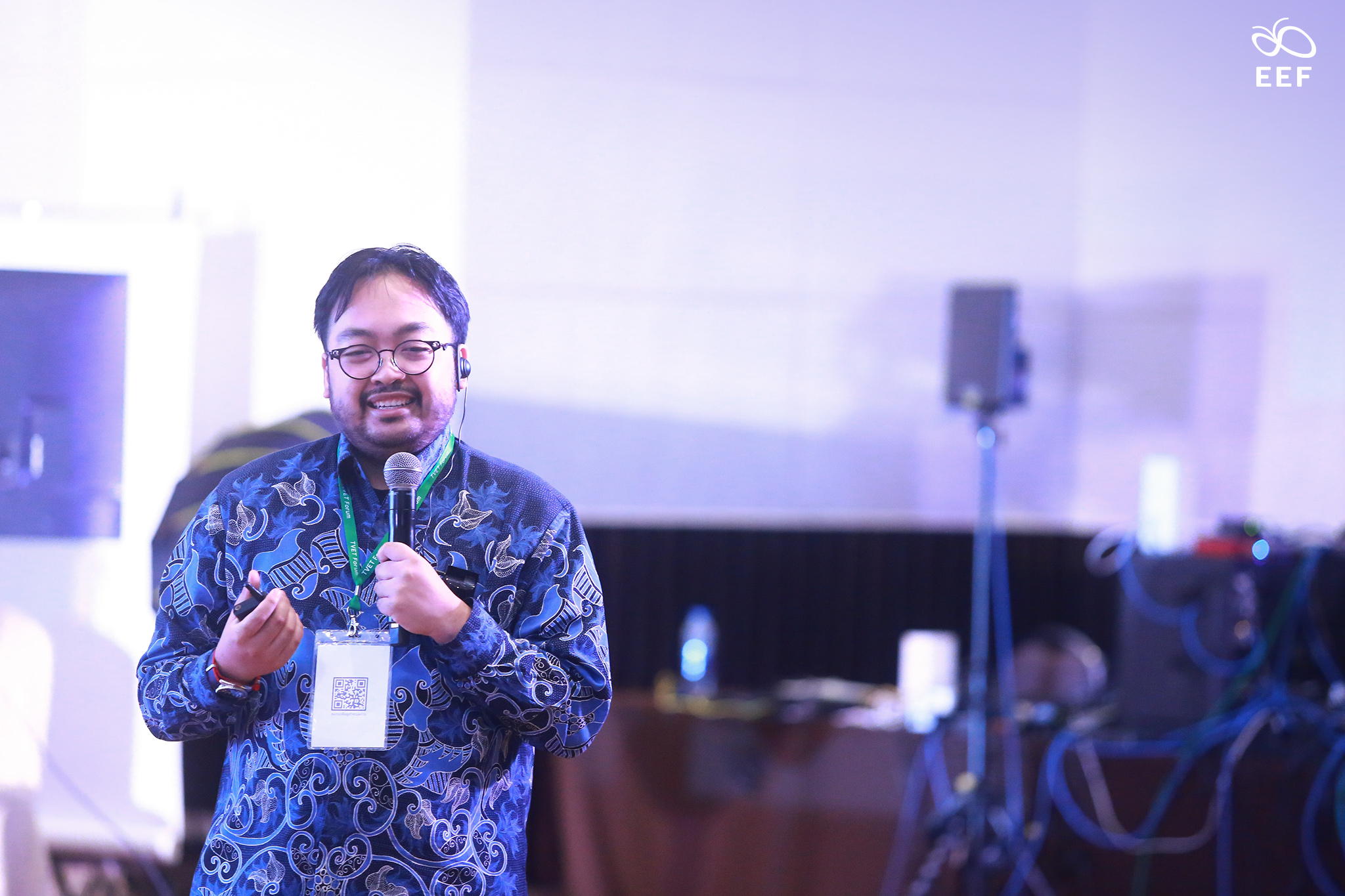 Rafi Armanto, Peer Work Project Officer, ORYGEN
Orygen therefore came up with the idea of early intervention so as to give young people the skills to support themselves before mental health becomes a life-long challenge for them, and one of Orygen's projects that contributes to this goal is a peer worker program.
A peer worker is someone who has experience with mental health and would support and advocate for someone who is experiencing these challenges. The target of this project is international students who, according to an Orygen report, seek mental health support much less than local students, and when they do, the first point of support they seek is their peers.
Having found an opportunity to bridge the gap between professional support and people who are struggling, Orygen partnered with government organizations and worked with education providers. Orygen would provide funding, support the implementation, and assist the team to understand international students, how to work with people who have experienced mental health, and how this program can enhance students' ability to access other programs and external support.
The peer worker would also be trained on how to share their stories with other people to encourage them to seek support, enhance their experience in seeking support, and provide access to information and resources. Rafi stated that 232 international students were engaged in the program, about 95% of whom were satisfied.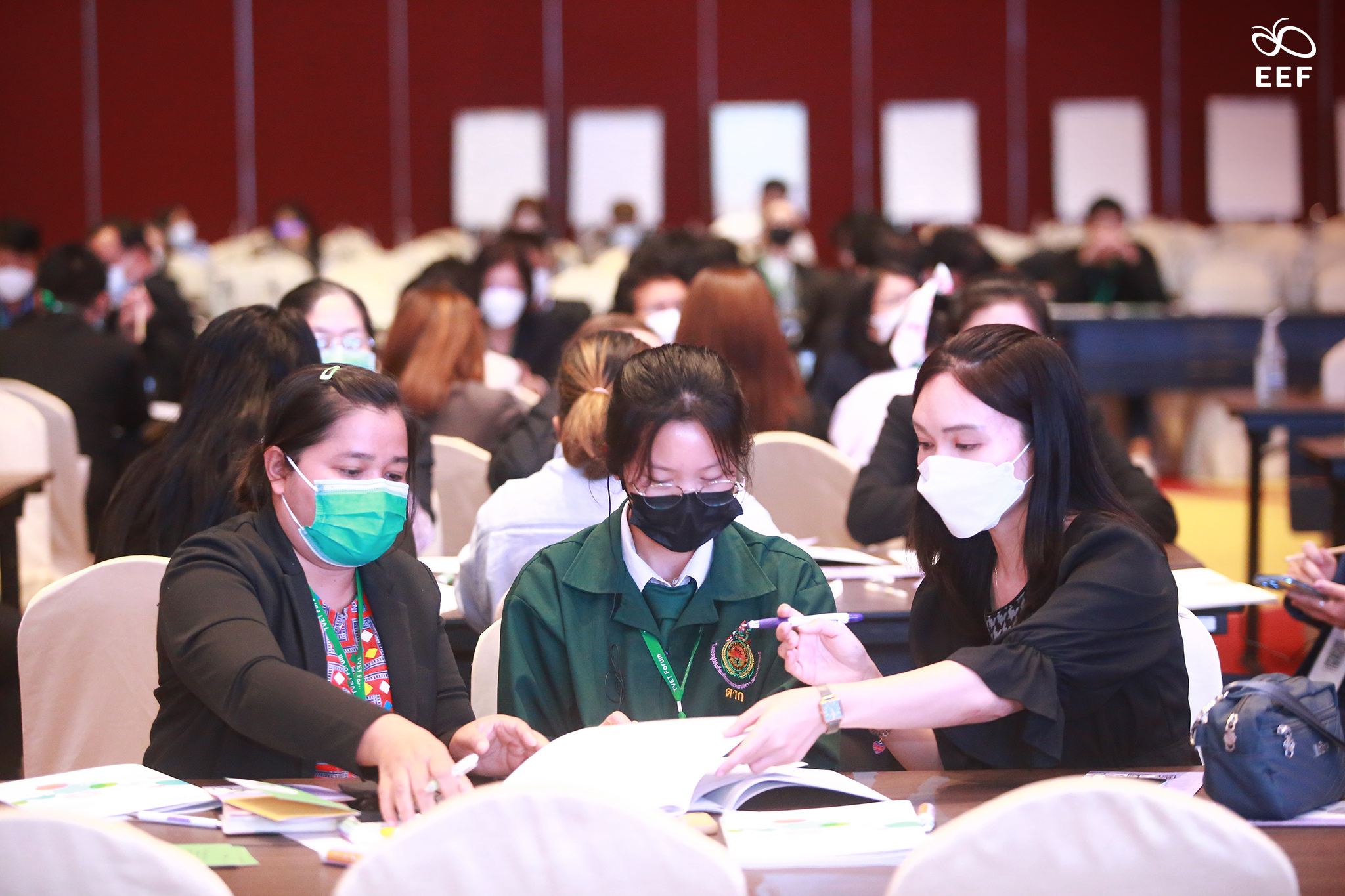 Breakout Room 1: Innovations in mental health support for vocational education and training (VET) students
The concept of peer support is considered foreign to many Thais, however, one of the concerns raised by participants is the credibility of peer workers, especially when they have to work with vulnerable people. Addressing the concern, Rafi stated that Orygen provides training for peer workers and also selects a peer worker with an experience similar to that of the person who seeks help.
Today, digital technology is also being used to develop mental health support systems, such as virtual reality, artificial intelligence, or learning machines. One of Orygen's technology innovations developed to provide mental health support to young people is the Moderated Online Social Therapy Project (MOST).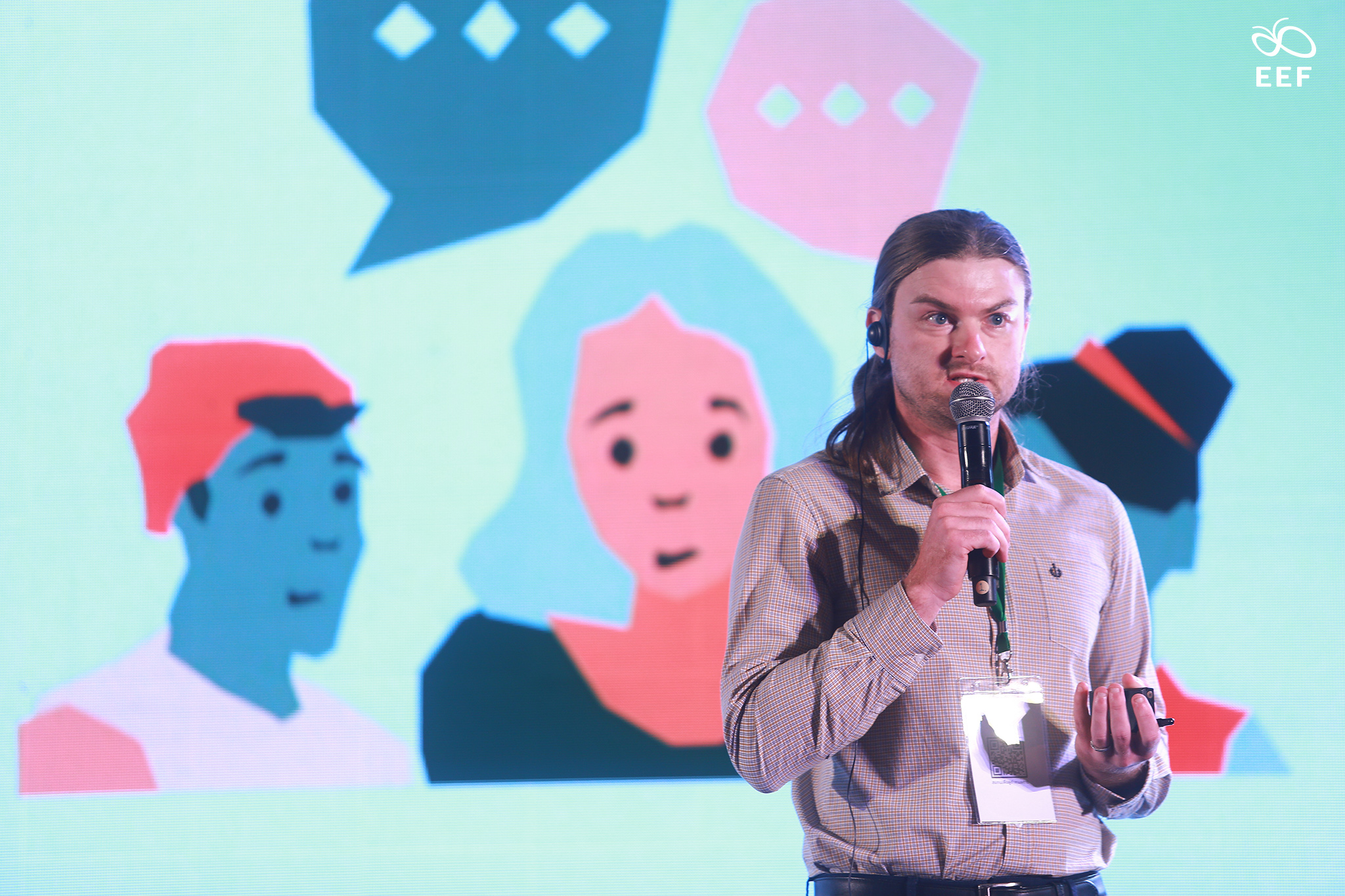 James Whiting, Career Projects Innovation Lead, Employment & Education Partnerships, ORYGEN
James Whiting explained that MOST is a digital platform that provides tools and support to young people who are experiencing mental ill-health. Its features include a personalized therapy program that gives a recommended journey that young people can work through in their own time, tools and resources to support their journey, and an online social network where peer workers and friends would give advice not limited to mental health issues.
James further explained that the platform was developed based on information gained from young people. Illustrators and creative writers also help turn difficult mental health concepts into easy-to-understand chunks of information. One of the challenges for the platform to be implemented in Thailand, however, is the language. A participant who is a VET student in Thailand stated that vocational students in general do not have strong language skills to use the platform. It needs to be translated into Thai to make it accessible to the general public. Apart from translation, Rafi also noted that the use of diction and tone is important. Instead of terms like "anxiety" or "psychology," the language used in the platform should be less intimidating and make young people feel more comfortable seeking help.
Breakout Room 1: Innovations in mental health support for vocational education and training (VET) students
James added that maintaining user engagement and ensuring that people continue to use the app are continuing challenges for Orygen. Therefore, it is crucial to continue improving it, altering how it looks and feels, updating some of the features, and having the back-end crew assist in making users feel at ease and encouraging continued engagement.
Source: