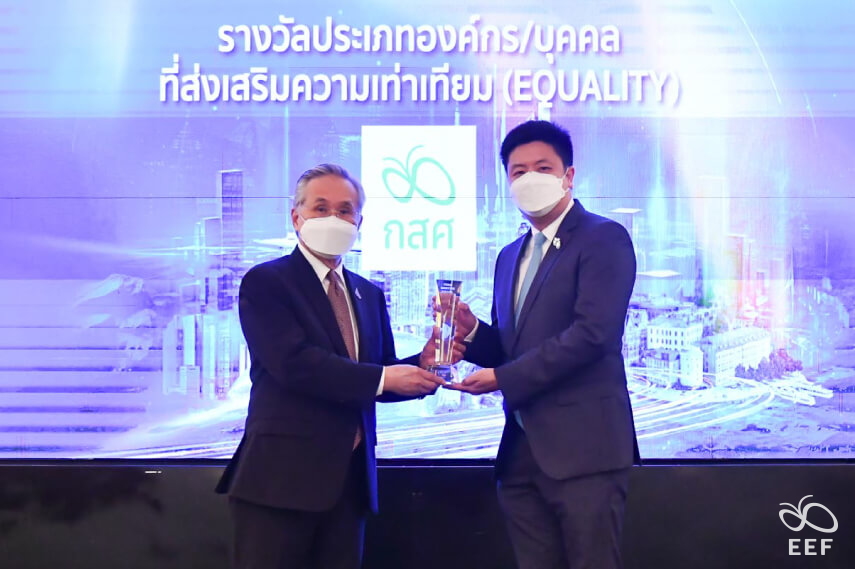 On 24 August 2022, Dr. Kraiyos Patrawart, Equitable Education Fund Manager represented EEF in receiving the Prime Minister Award: Innovation for Crisis which was an award for introducing innovative crisis solutions that greatly benefit and help the nation as well as the world in the Equality Promoting Organization/Individual category from Mr. Don Poramatwinai, Deputy Prime Minister and Minister of Foreign Affairs at Santi Maitree Building.
 The Prime Minister Award: Innovation for Crisis consists of 3 categories 1) Equality Promoting Organization/Individual 2) Disaster Mitigation Promoting Organization/Individual 3) Poverty Solution Promoting Organization/Individual.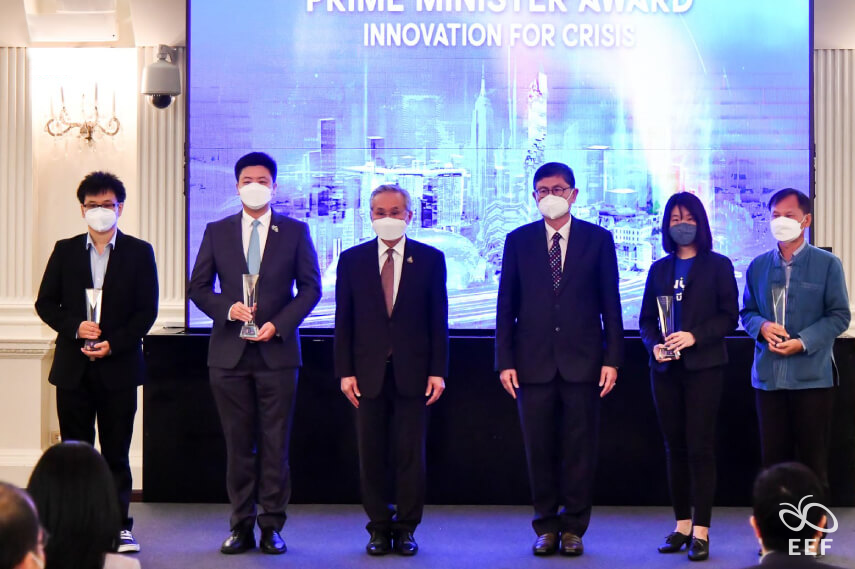 Mr. Don  Poramatwinai congratulated the recipient of the Prime Minister Award: Innovation for Crisis winner by stressing that the award was considered to be the highest honor recognized by the government for innovative individuals. It was awarded to recognize the commitment of those involved in using their potential to benefit and drive the economy along with the society of the nation in the past years and the future. Moreover, the award would also promote good examples and inspire other people to recognize the importance of innovative developments both on the local and international scales. 
The Equitable Education Fund has developed a system called Information System for Equitable Education (iSEE) which is a big database that covers underprivileged children and juveniles and data links with 6 ministries along with the Geographic Information System (GIS) with the capability to accurately locate underprivileged children who are at risk of leaving the school system.    
 The iSEE enhances the process by enabling it to search and screen underprivileged children in detail on the national, regional, provincial, district, subdistrict, school and individual levels, allowing the personnel to monitor the study status, attendance rate and household average income as well as help improve their lives in a timely manner.
The EEF and its collaborator network have been utilizing data from iSEE in their efforts to reduce educational inequality in Thailand to ensure equitable education in the future.