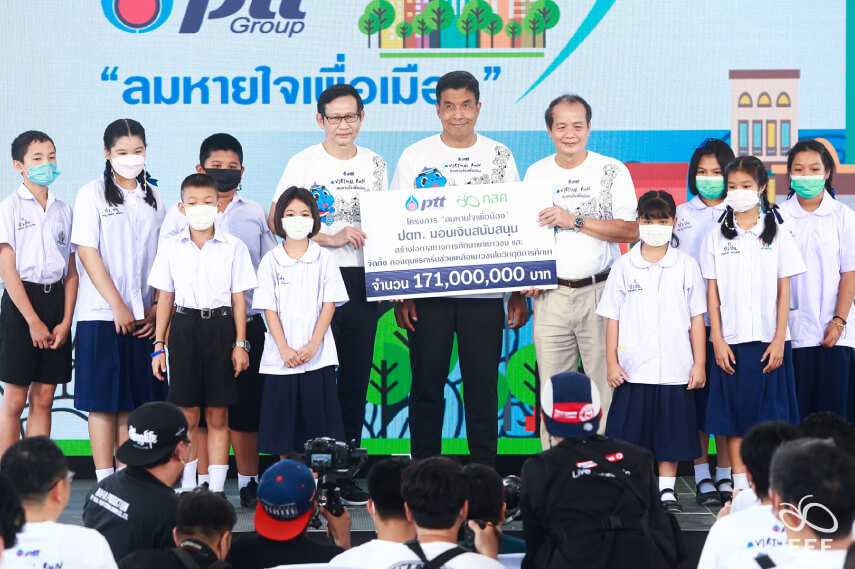 PTT participates in building a mechanism to support vulnerable children by donating 20 million THB to the Center for Children and Juvenile Educational Crisis Aid of EEF through the Sustainability Collaboration mechanism to prevent children from leaving the education system
Professor Doctor Sompong Jitradub, Honorary Committee Chairman of EEF attended a donation ceremony to receive a contribution of 20 million baht from Mr. Atapon Lerkpiboon, Chief Executive Officer and Managing Director of PTT PLC for the "Virtual Run" project in the presence of Mr. Chadchart Sitthipan, Bangkok Governor. The money will go to the Center for Children and Juvenile Educational Crisis Aid to support vulnerable children in education during the year 2022. In the past, the fund has successfully prevented children and juveniles in Grade 6 and 9 from leaving the education system as they are the most critical turning points in the school system. Another group is the 60,000 children from 17,432 schools around the country who were affected by the economic crisis. In total, PTT PLC has already contributed 171 million baht through the Virtual Run project to support children in education.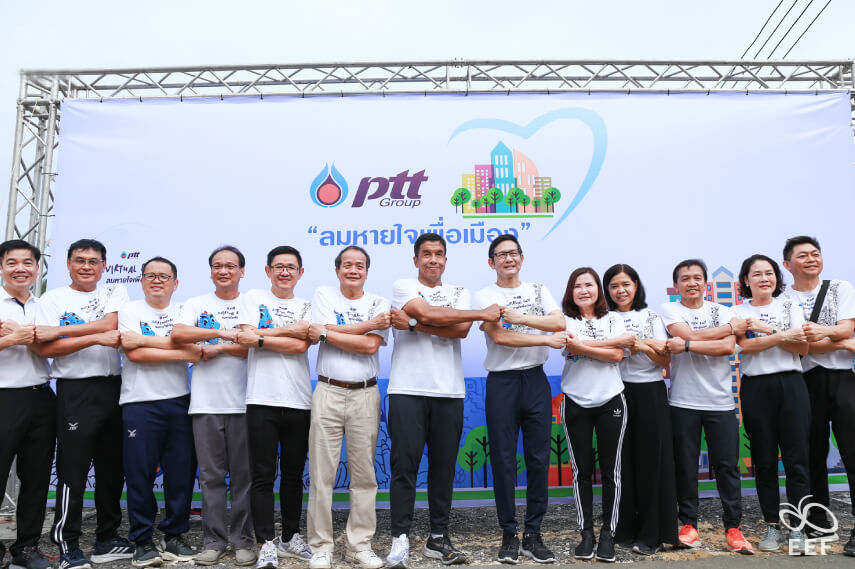 The doctor explains that the Virtual Run project helps keep children in school during their critical turning points in education. The fund actually creates lifetime opportunities for our children. Therefore, we are united as a powerful force to support poor children who are suffering educational inequality to see a brighter future. We encourage you to exchange knowledge or share resources as PTT PLC has provided for our children. Because children are the driving force of the future.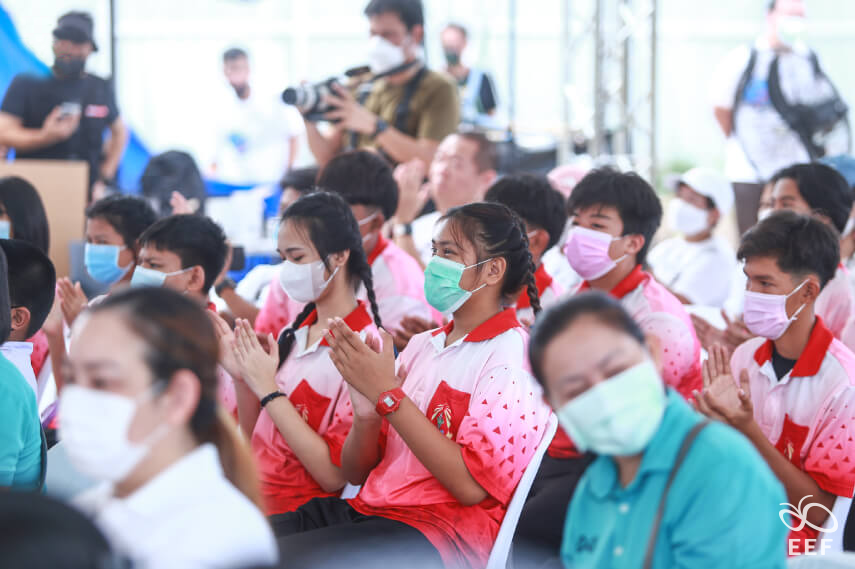 "Nowadays, the center supports children in educational crisis in the provinces, Phitsanulok, Ratchaburi, Khon Kaen, Phayao, Yala and Bangkok. Each province has a committee to determine the most suitable measure in supporting the children undergoing educational crisis as well as inviting other local government units and private sectors to join the effort and cover all aspects of the need that will lead to a sustainable work structure in the long run" says Professor Doctor Sompong Jitradub.