Half a billion adolescents and youth in the Asia and Pacific region is facing a pivotal moment. How what, and whether they learn during this crucial period of their lives shapes their futures, determining whether they can pursue further education, secure gainful employment, and engage in society meaningfully. Education programs, both formal and non-formal, should enable them to build on the competencies and skills they acquired from primary education, help them transition into higher education or employment of their choice, and empower them to engage in decision-making in a well-informed manner.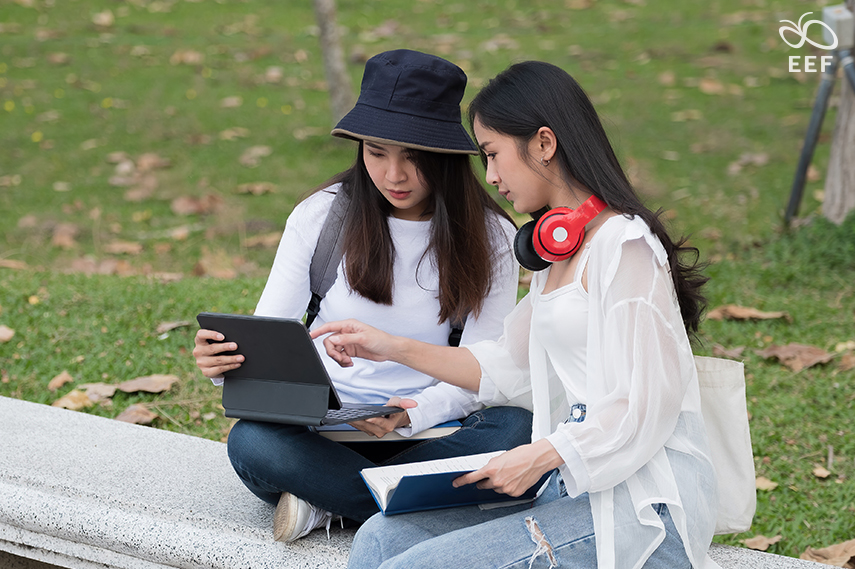 In the Asia and Pacific region, adolescent and youth education, learning, and skills development come in many forms. Formal Secondary Education comprises compulsory, free lower secondary schooling and usually voluntary, fee-based upper secondary education, which may involve various pathways, such as general and vocational. Formal Post-Secondary Education, particularly Technical and Vocational Education and Training (TVET), is a viable option after upper secondary education, as it offers practical skills to transition into the workforce. Lastly, Alternative Non-Formal Education, like accelerated education programs, catchup programs, and bridge programs, provide out-of-school young people the opportunity to re-engage with education and bridge the gap to formal education and employment.
However, experts from UNESCO, the World Bank, and UNICEF have recently sounded the alarm: the Asia and Pacific region is falling short of its desired learning outcomes for adolescents and youth. The poor learning outcomes, along with the barriers to access, retention, and completion of secondary education in the region, have left a burgeoning number of adolescents and youth, especially young women, struggling to progress into higher education and employment. Although TVET in secondary and post-secondary education has a positive effect on future earnings and job prospects, its demand and supply are still low. Further transformations are needed to ensure TVET training is relevant to the future of work in the region. Meanwhile, the limited recognition and acknowledgment of alternative learning pathways limit potential transitions into formal education and employment. 
Time is of the essence for the Asia and Pacific region, as it stands on the brink of an education and skills crisis. With the ongoing Fourth Industrial Revolution (4IR) and nascent pandemic fallout having only been exacerbating the already dire predicament, it will have crippling short- and long-term repercussions on their young people, especially those from vulnerable and marginalized backgrounds. It is of urgent importance that these pressing challenges be tackled head-on, in order to prevent the region from sinking further and assist it in breaking out of its impending crisis.
Before the onset of the pandemic, secondary school enrolment rates in the Asia and Pacific region had seen a sharp rise of 20% from 2000 to 2018, resulting in a notable increase in the number of adolescents and youth completing their secondary education. Unfortunately, this improvement is not shared by many of the lowest socio-economic quintiles as well as of the most vulnerable and marginalized groups in low and middle-income countries. And boys are disproportionately represented among those out-of-school, given marked enrolment rate improvements among girls across the region. 
These disparities — as a result of a lack of access to free educational services and high costs of secondary education, coupled with the need to supplement family incomes for the boys and early marriages and adolescent pregnancies for the girls — all have, sadly, proven to be major barriers to education, disrupting their ability to learn and continue studying. This is not to mention that the pandemic has already dealt a detrimental blow to adolescents and youth, with approximately 12 million dropping out of secondary education in South and West Asia alone. Urgent action is needed to prevent this number from further increasing — or the consequences could be direr.
Quality learning is a prerequisite for one to move up the ladder of higher education and break out of the cycle of intergenerational poverty, especially for girls and young women. Yet, in the Asia and Pacific region, despite some high-income countries, such as Singapore, Japan, and South Korea, exhibiting high levels of learning at the secondary level, a third of students in low and middle-income countries have not reached minimum proficiency in numeracy and literacy. 
This lack of quality learning has had a disproportionately devastating effect on students from socio-economically disadvantaged backgrounds: 70% among those from the bottom 20% of the socio-economic distribution failed to reach minimum proficiency in numeracy, compared to less than 30% among those from the top 20%, who scored 75 points higher in the PISA 2018 reading test than the former — equivalent to about 2 years of schooling gap. 
The 4IR and subsequent shifting labor market have made human skills — ones that differentiate human workers from machines and help secure jobs from being lost from automation — and digital skills all the more important for adolescents and youth entering the job market. Yet, despite this, these skills are not being effectively integrated into secondary education. This lack of proficiency leads to skills mismatch and less competitiveness — far from ideal when the future of work requires so much more. Although curricula have begun to recognize the importance of these skills, many factors are still limiting the development of 21st-century skills at the secondary level, be it a lack of teacher preparedness, a lack of alignment of textbooks and assessment tools, or parental and societal pressure for a narrower focus solely on core competencies and subjects.
Despite a sparsity of data, it is estimated that the pandemic has caused a dramatic widening of learning gaps in secondary education across the Asia and Pacific region. In the region, learning losses range from 8% in the Pacific to 35% in Southeast Asia, to 55% in South Asia, translating to an estimated loss of $1.25 trillion in earnings — or 5.4% of its GDP in 2020, all as a consequence of prolonged school and training center closures. Over time, those not reaching minimum proficiencies will have difficulty catching up and consequently drop out of school altogether, with poorer learning outcomes, lower earning potentials, and ultimately, difficulty transitioning into higher levels of education and employment — particularly for young women.
The ILO reports that the Asia and Pacific region's Not in Education, Employment or Training or NEET rate of adolescents and youth have grown alarmingly — from 24% in 2018 to 25% in 2020 — surpassing the global rates of 22% and 23% respectively. The crisis has always been particularly devastating for young women in the region, then only for the pandemic to set in and further aggravate the already dire youth employment situation, disrupting education and training, jobs, and school-to-work transitions. Many youths employed pre-pandemic have stopped working altogether, particularly those working in clerical, services, sales, crafts, and related trades. Furthermore, with limited job vacancies and subsequent prolonged school-to-work transitions, youth aged 18-24 years are left more vulnerable and susceptible to the risk of being laid off and working in precarious temporary jobs that shut down due to the pandemic than any other age group.
The potential of TVET programs, at both secondary and post-secondary, to unlock doors to employment and financial stability is evident, yet enrolment in these courses remains relatively low and varies widely across the Asia and Pacific region. TVET programs are well-developed in Central Asian countries and seen as an alternative to tertiary education for many students, but enrolment in TVET remains very limited in South Asia and parts of South East Asia. For example, in 2018, only 1% and 0.5% of 15–24-year-olds in Bangladesh and Lao PDR respectively were enrolled in TVET courses, compared to 23% in Uzbekistan. 
Besides, the need for TVET to change in response to the growing demand for green and digital skills is urgent. Demand for green skills has been particularly intense in 25 countries globally, including Australia, India, Indonesia, and Singapore, and as we are entering the 4IR, the need for digital skills is growing rapidly, yet training on such skills remains in short supply. For example, an Asian Development Bank survey of 236 training institutions in Cambodia, Indonesia, the Philippines, and Vietnam revealed that half of the institutions had no programs preparing learners for the 4IR, and a majority of the institutions reported needing financial and technical support to develop adequate training programs for the 4IR and necessary transition to the green economy.
This is where alternative learning pathways come into play — or are supposed to do so. They have the potential to provide potential lifelines for adolescents and youth not in formal education, granting them the freedom to shape their lifelong learning experiences to their individual needs and capacities and thereby breaking down barriers to success. Despite this, the promotion of these pathways in the Asia and Pacific region encounters numerous constraints, including a lack of recognition of certification and re-entry points into formal education; inadequate availability of trained educators; deficiency of quality assurance guidelines; and insufficient public funding, just to name a few.
The alarming degree to which the pandemic has disrupted adolescent and youth education, learning, and skills development necessitates rapid action to make up for the lost ground. We must strive to ensure that our young people are well-equipped to enter the job market and that the existing inequalities do not become exacerbated. Fortunately, novel ideas and approaches can be utilized to transform education, learning, and skills development for adolescents and youth to be more relevant, inclusive, equitable, and adaptive to future changes and skills demands.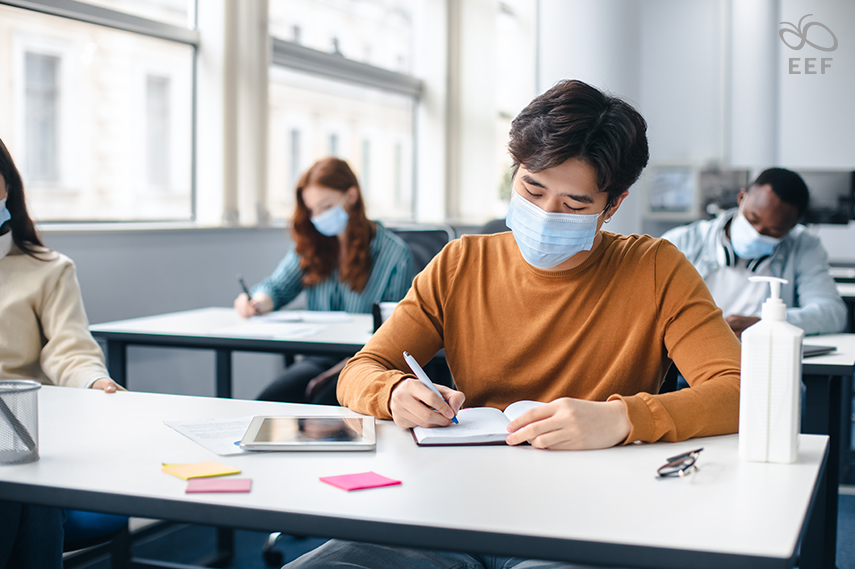 In the face of this daunting post-pandemic world, we must rise to the challenges and make addressing learning loss, transforming education and learning for adolescents and youth, and promoting employability skills our top priorities. To ensure our adolescents and youth make up for their losses, we must prioritize setting up effective learning loss recovery strategies and ensuring safe returns to secondary and post-secondary schools and training centers. Equally important, we must stay focused on developing quality, relevant, and inclusive secondary education to ensure our young people are well-equipped with the competencies and skills necessary to tackle the future of work. Moreover, to accommodate the needs of all learners — not just adolescents and youth — we must diversify learning pathways and ensure that everyone has access to a variety of quality formal post-secondary learning pathways, so that they are equipped with the skills for the future of work, thereby embedding a culture of lifelong learning in the society in the process. 
All in all, to ensure a successful and smooth transition to higher education and gainful employment, we must facilitate the process and make sure all learners are provided with equal access to resources and opportunities. This is in line with the Equitable Education Fund (EEF) Thailand's mission: to address disparities in educational and employment opportunities through research, collaboration, and support for children, youth, and adults in need, thereby fostering a more equitable future for all.
Source:
– POLICY BRIEF: Adolescent and Youth Education, Learning and Skills Development, APREMC 2022
– TECHNICAL PAPER: Adolescent and Youth Education, Learning and Skills Development, APREMC 2022