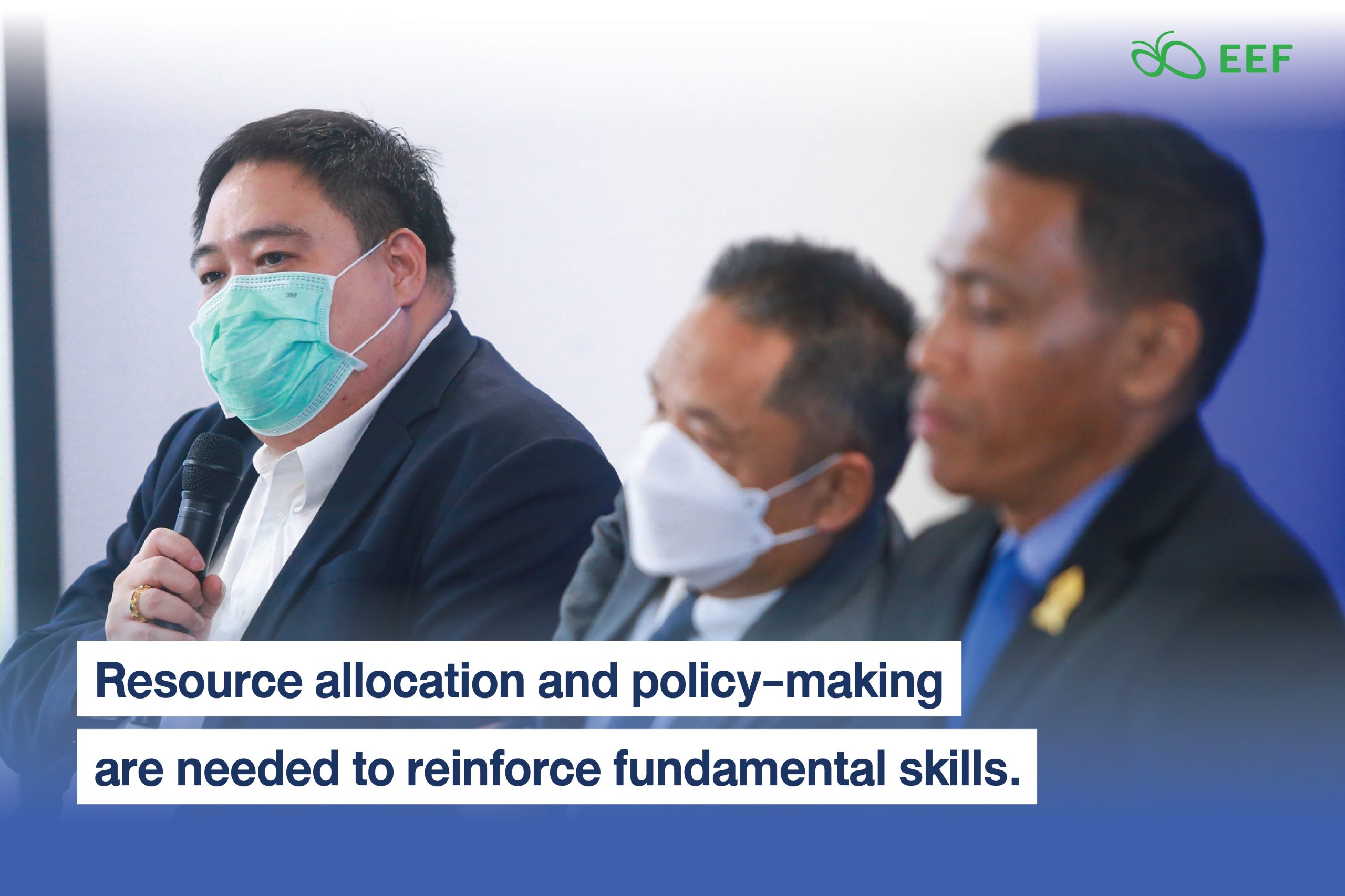 "Foundational skills influence both individual and social benefits. However, it is also found that in most developing countries, most children are not at the expected level of foundational skills yet," Dr. Supachai Srisuchart stated, 
Assistant Professor Dr. Supachai Srisuchart, Dean, Faculty of Economics, Thammasat University referred to RISE research 2022 in a talk on "Policy Directions and Guidelines for Skills and Learning Development for Youth and Adults to Step Out of Poverty" on January 18th, 2023 at Equitable Education Fund (Thailand). In addition, especially in TVET and higher education, the lack of foundational skills often results in lower educational outcomes. In other words, to improve resource allocation, more investment and policy focus on foundational skills are highly recommended.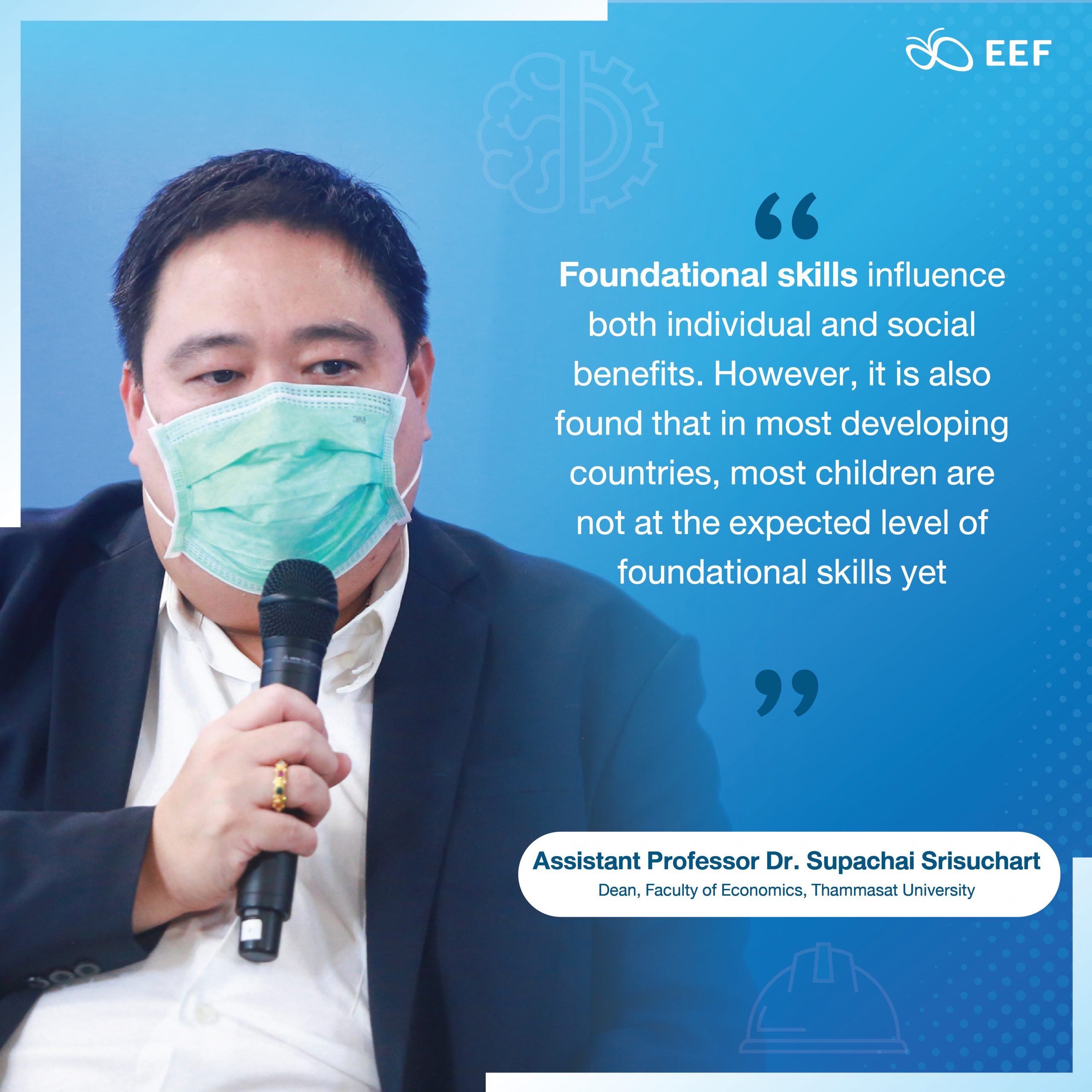 Foundational skills are needed to be reinforced systematically in current education systems. These skills lead to not only better educational outcomes but also higher lifelong learning capability. It is also found that developing the workforce according to employers' needs usually falls behind actual labor market needs. Therefore, policymakers should redesign curriculums and resource allocation to comprehend foundational skills for creating more efficient human resources, especially before the higher education level. During the post of COVID-19 pandemic, we need to recover educational losses and reallocate resources to emphasize foundational skills, which is even more critical. Dr. Supachai added.
He elaborated on resource allocation "The government already had a sufficient database through the government welfare program." Resource allocation should utilize the same amount of government funding to better target the right skills and needed groups. 
Moreover, Dr. Somchai Jitsuchon, Ph.D., Advisor to the Sub-Committee for Youth Development and the Informal working-age population at EEF & Research Director, Inclusive Development at Thailand Development Research Institute (TDRI) added on resource targeting to prevent exclusion errors that some critical skills must be universal, especially in childhood development. Meanwhile, to achieve perfect targeting, tools and databases need to be improved drastically.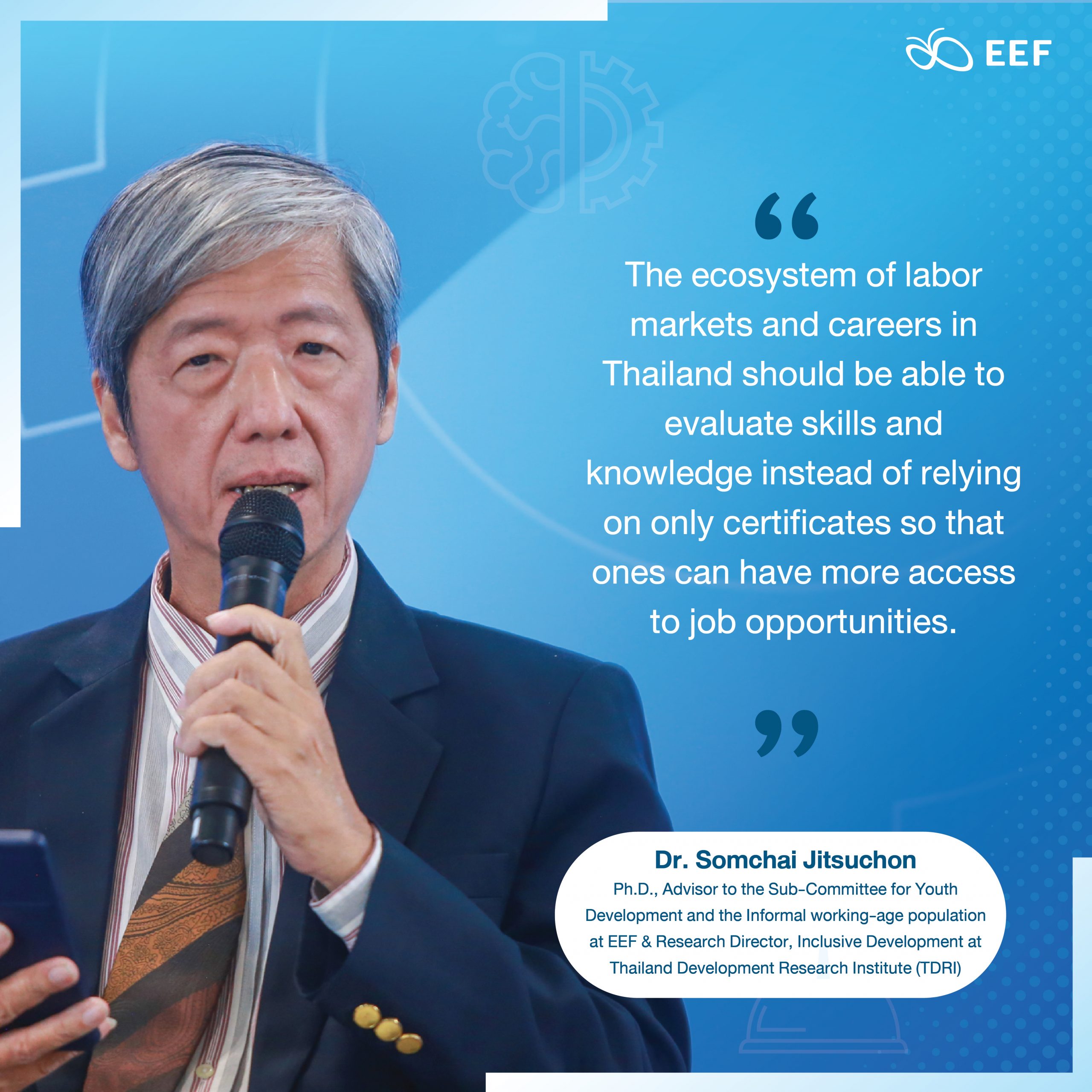 Dr. Somchai agreed with Mr.Koji Miyamoto, Senior Economist for Global Practice, World Bank that Socio-Emotional skills are very important in the present day. He further added three more required socio-emotional skills. The first one is adaptability; ones need to be flexible enough to adapt to survive in this fast-changing world. Secondly, Learning ability, especially when out-of-school learning and lifelong learning, is even more important when classroom lessons might not be enough to cover all changes. And, the last one is intuition which can be considered even more important than many technical skills.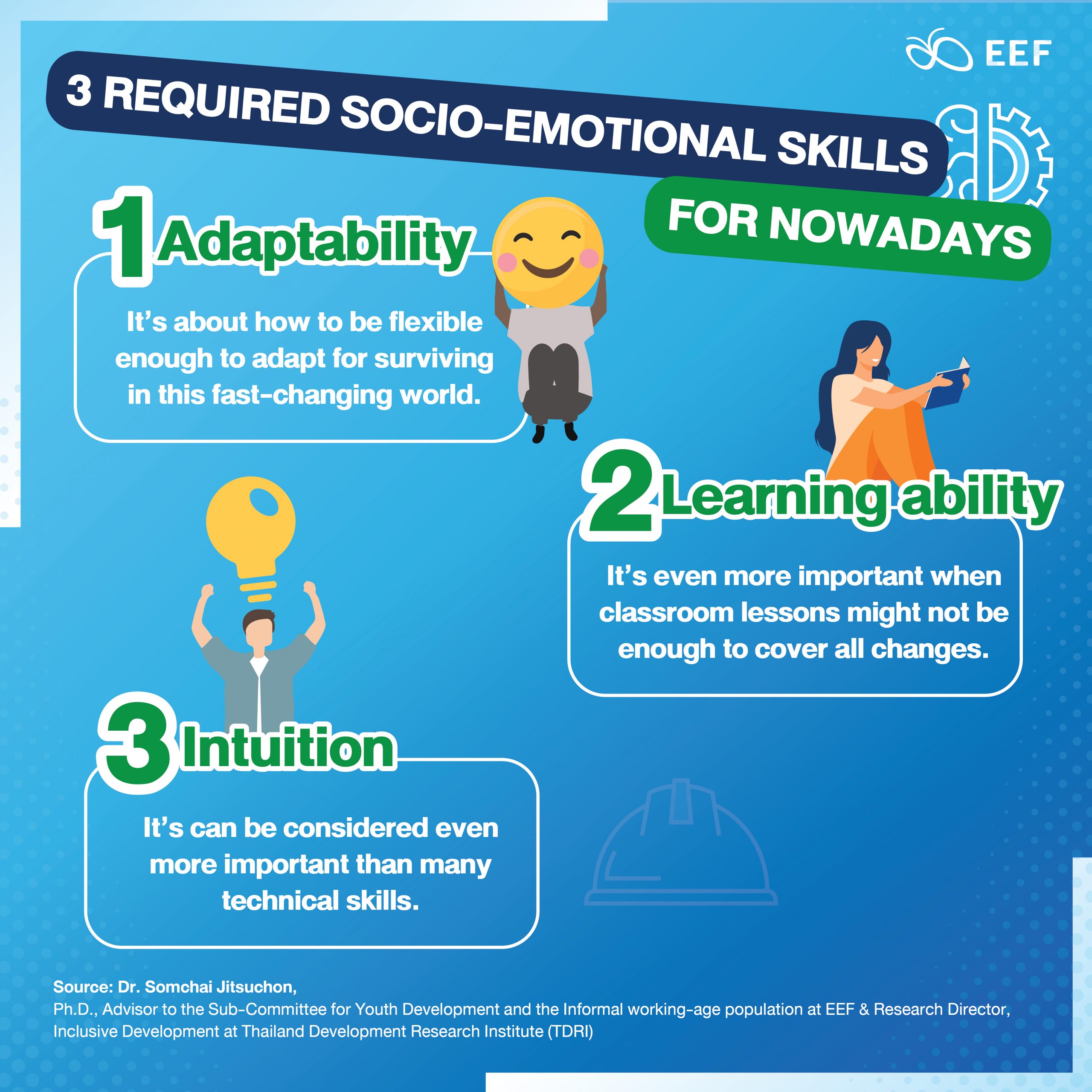 Furthermore, he added suggestions on research topics that could determine the correlation between skills and the rate of return for each population group, especially skills that generate higher rates of return for low-income populations. Moreover, the research then should focus on how to establish an ecosystem where that particular skill can be developed. For instance, the research found that children's development has directly correlated with time spent with their parents. Unfortunately, low-income parents are unable to reduce their long working time to sufficiently meet their kids. Hence, the research should seek this gap and then lead to policy-making to tackle the parents' constraints. Dr. Somchai also added that the ecosystem of labor markets and careers in Thailand should be able to evaluate skills and knowledge instead of relying on only certificates so that ones can have more access to job opportunities. 
Lastly, on the policymaking side, Thailand should adopt Singapore's SkillsFuture program where the government provides an allowance for everyone to shop around courses and skills from public and private schools or training providers. 
Source: 
News: Policy Forum: Developing Work-readiness for the Future of the Thai Labor Market Kicked Off as an Effort of EEF to Address Educational and Economic Disparities
Video: Forum Record
Pictures: https://en.eef.or.th/media/
Project: Adult Skills Assessment in Thailand